Hip dips are naturally occurring indents just below your hip bone. Everybody doesn't have those depressions and YAI for them. But, if you do, and it is a problem for you, this is your chance to know how to remove them at home once and for all!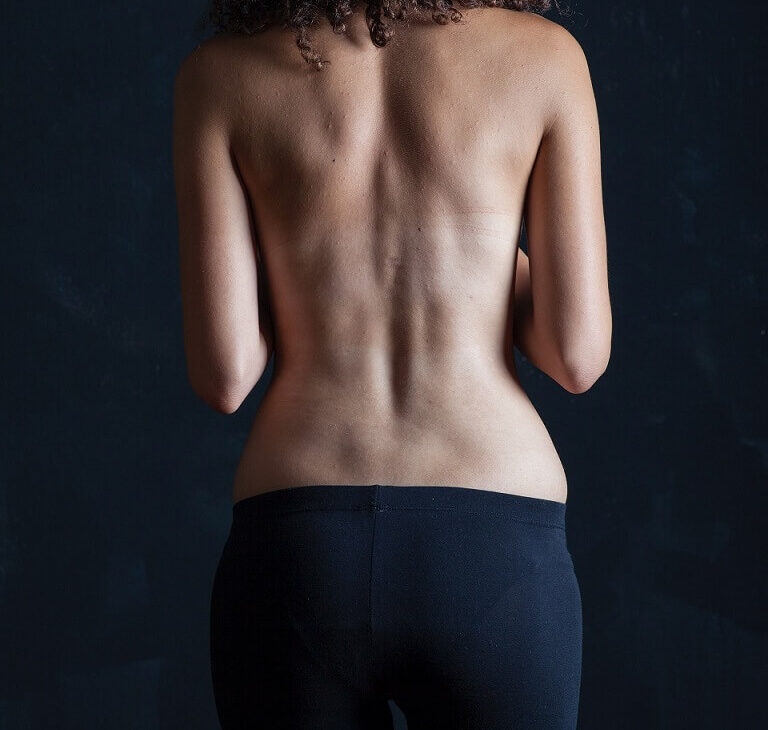 Why have hip dips become a problem?
This topic probably wouldn't even have existed 2 decades ago. The reason is, beauty standards are changed.
Back in the days, something that was seen as outrageous as Freckles have become all the rage among beauty gurus and these dips appeared out of nowhere disguised as the ultimate villain.
It honestly has crossed the line to a point where ladies ask themselves, are hip dips bad?
Regardless of how the beauty standards are recycled over time, and a dip in your body isn't something to be ashamed of (Whatsoever), a ton of ladies are pretty worked up about it and that's why a lot of products out there swear by the fact that they offer results overnight.
However, if you're one of those ladies, and want to know how to hide hip dips permanently, we feel you and got the solution.
No surgeries, fake pills, fancy cushions, but a bit of hard work.
No. it's not the same song, different verse, this is the real deal, and you'll come across some harsh truths, a lot of good news, and some know-how on how to have strong hips along the way.
So, strap in!
Hip dips: What are they?
Hip dips have several synonyms, including hip divots and violin hips. But, there's a bit of confusion between hip dips vs love handles as well. But, more on that later.
So, if you were wondering about what do hip dips look like, they are naturally occurring depressions or indents just below your hip bone or the outside part of the upper leg.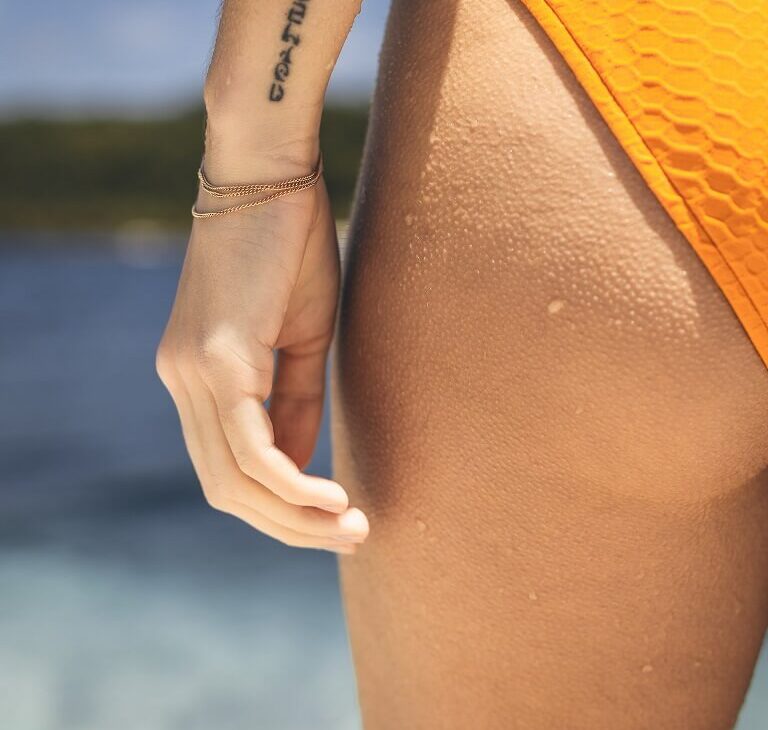 Even though they are normal, some people have more prominent hip dents than others.
This happens because, for some, the skin in this area is more firmly connected to the femur's greater trochanter, hence the conspicuous appearance of the violin hips.
However, whether the dips are more noticeable or not depends on your pelvis and femur's bone structure.
There! Now, since the cat's out of the bag you know that this is an area that is completely out of your grasp, because of course you cannot reshape your skeletal anatomy.
Some of the most basic hip dips causes are your skeletal anatomy (the width of men/women's hips, the size of the top of your femur, the distances between your ilium that is a part of your pelvis, your hip socket, and your greater trochanter, the length of your femoral neck), your genetics, fat distribution, and muscle mass.
In English, if you're blessed with wider hip bones, or you have more vertical distance from the ilium to the hip socket, chances are, your hip depressions will be more pronounced.
In addition, it also depends on the positioning, size, angle of the greater trochanter, and head of the femur.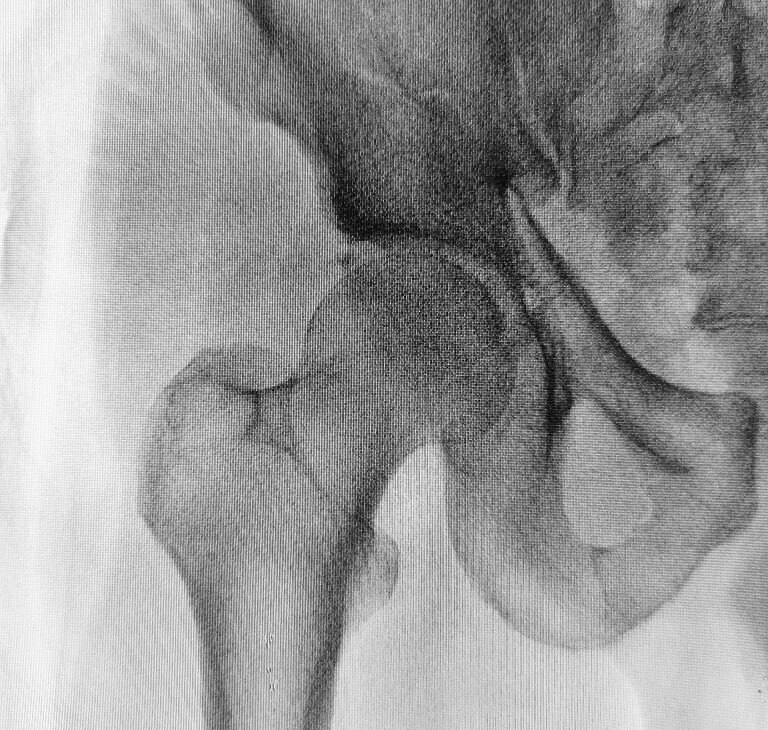 On top of that, if you have more noticeable indents, that means your body naturally doesn't store fat on your lower body.
In other words, because your genetics or hormones don't allow you to have sufficient fat distribution in this area of your body, there will not be enough fat to fill those gaps.
Unfortunately, taking control of storing body fat on certain parts of our body is well above our pay grades, meaning it's impossible.
When you have a combo of these, you'll have a wider space between your bones, creating a natural dip under your hips.
BUT, the appearance of these pesky indents doesn't only depend on that.
So, just aimlessly looking up on the internet for ways on how to hide hip dips, or digging up pictures of what do hip dips look like to get a better idea of what you're dealing with ain't going to cut it.
In fact, they can be more noticeable or less noticeable based on your muscle mass as well.
Now, this is actually good news, since when the word "Muscles" turns up, we all know that this is an area we can definitely manipulate.
Moreover, building muscle mass on your glutes can indeed minimize the appearance of these indents for good. (More on this later! Wink!)
Other reasons for having visible hip dips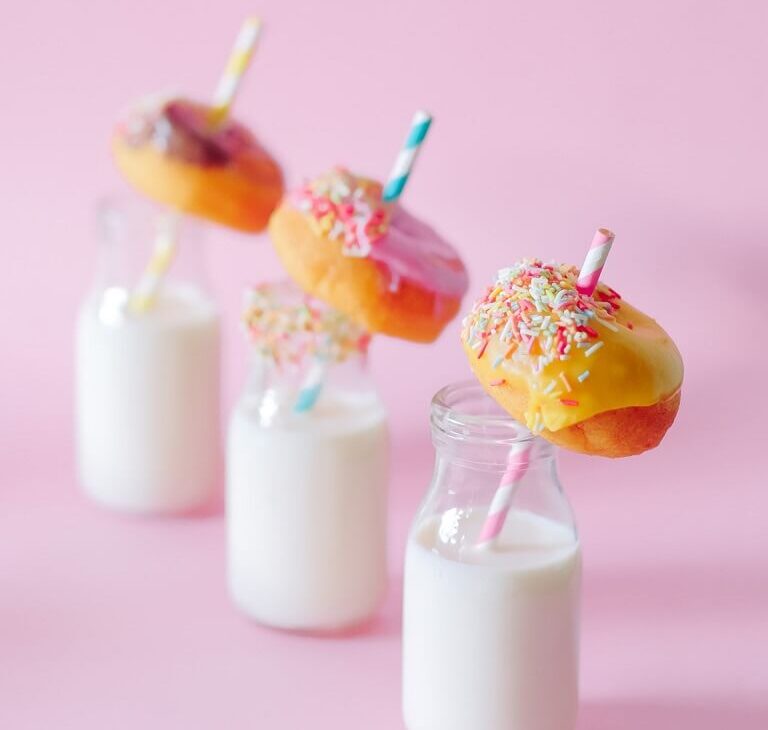 Bad diet
Your diet plays a bigger part in this play. Meaning, sometimes it's a battle between hip dips vs love handles.
The reason is, If you have love handles (the fat above your buttocks) it might SEEM like you have dips.
In reality, what you actually need to do is to get rid of love handles that are caused by inactivity and a mediocre diet.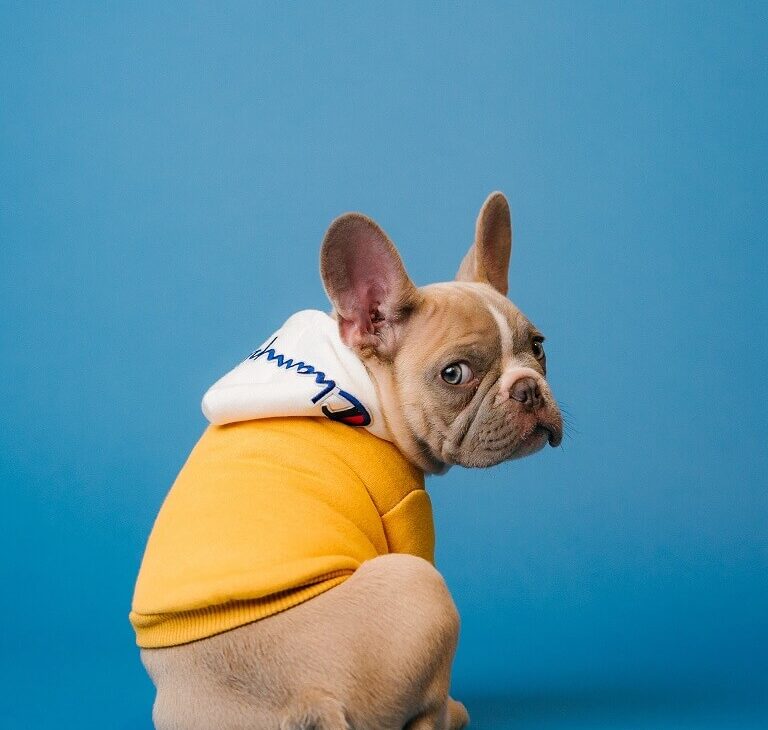 Unflattering clothes
The next thing is the type of clothes you choose to wear.
For instance, if you love to wear high-waisted pants, your violin hips might seem larger than life.
From where did all this start, and are hip dips normal?
The official hip dip fiasco started circa… (Chuckles)
All jokes aside, we believe that beauty standards are getting ridiculous by the second.
Especially with social media platforms like Instagram and influencers being super fake with unattainable beauty thanks to Photoshop and a ton of filters, we mere mortals don't stand a chance.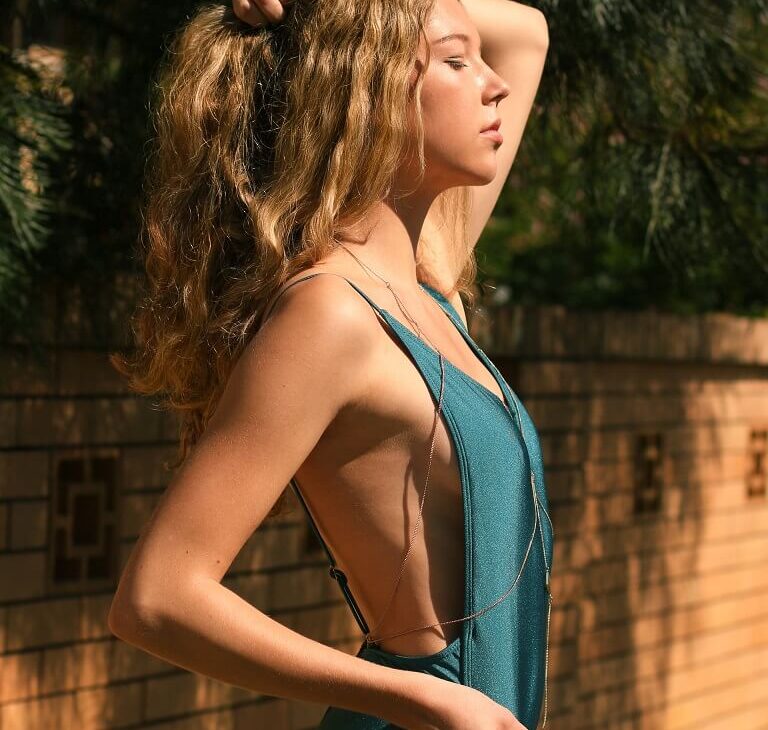 Besides, most people look at celebrities like gods, and some think as if celebrities with hip dips shouldn't exist.
What's worse, on one hand, people post more bogus pictures of hip dips vs no hip dips, on the other hand, some provide completely false hip dips causes.
Unfortunately, even though most of us are aware that these are fake, low-key, we all want fewer flaws in our bodies. Guess, that's part of being human.
But, it is imperative to realize that hip depressions or any so-called "flaw" for that matter doesn't define us or makes us any less beautiful.
So, let's set the record straight and understand that these are NORMAL.
Are hip dips bad? Again, it's a resounding NO.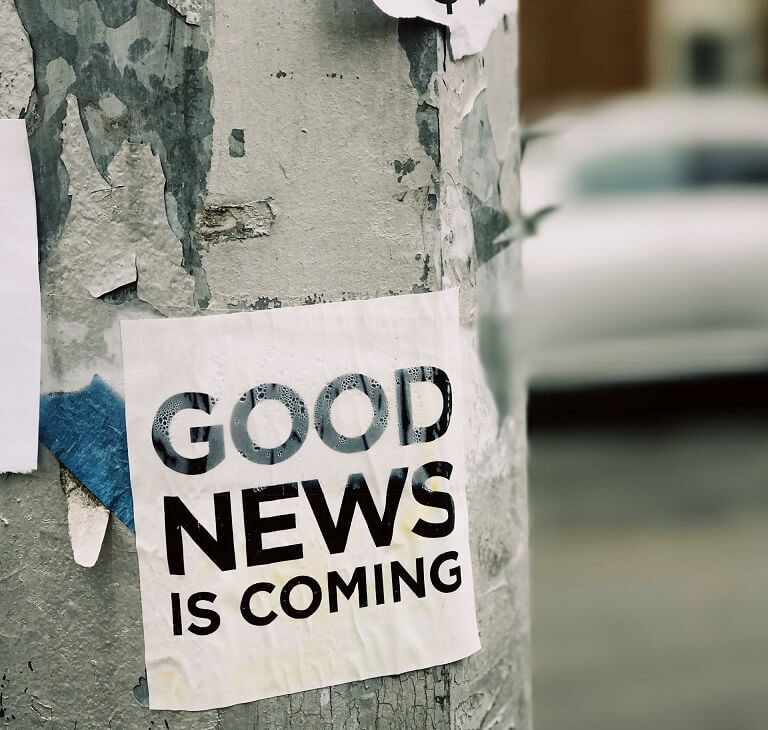 Although some people might have gotten the idea that they are a telltale sign of your health, it's not in the slightest. So, it's time to bust that myth once and for all.
If they are so normal, are hip dips attractive too? You might ask.
Well, it depends, and it's all in the big picture.
As in, are you a person who can easily get on board with your own beauty, or are you going to hate yourself for being you?
If you fall for the latter group, you'd never have a good reply to that above-asked question.
But, let's take a look at some celebrities with hip dips. Yes! There are celebrities, and models with hip dips.
In an era when pictures of hip dips are flying about and giving you anxiety, here is a list of celebrities who not only have hip indents but choose to flaunt those in front of millions of people.
Celebrities with hip dips
1. Ashley Graham
If you were wondering what do hip dips look like, the 34-year-old American model and television presenter, Ashley Graham, can sort that out for you.
She is surely famous for boasting those indents and the whole set of her gorgeous curves like no other.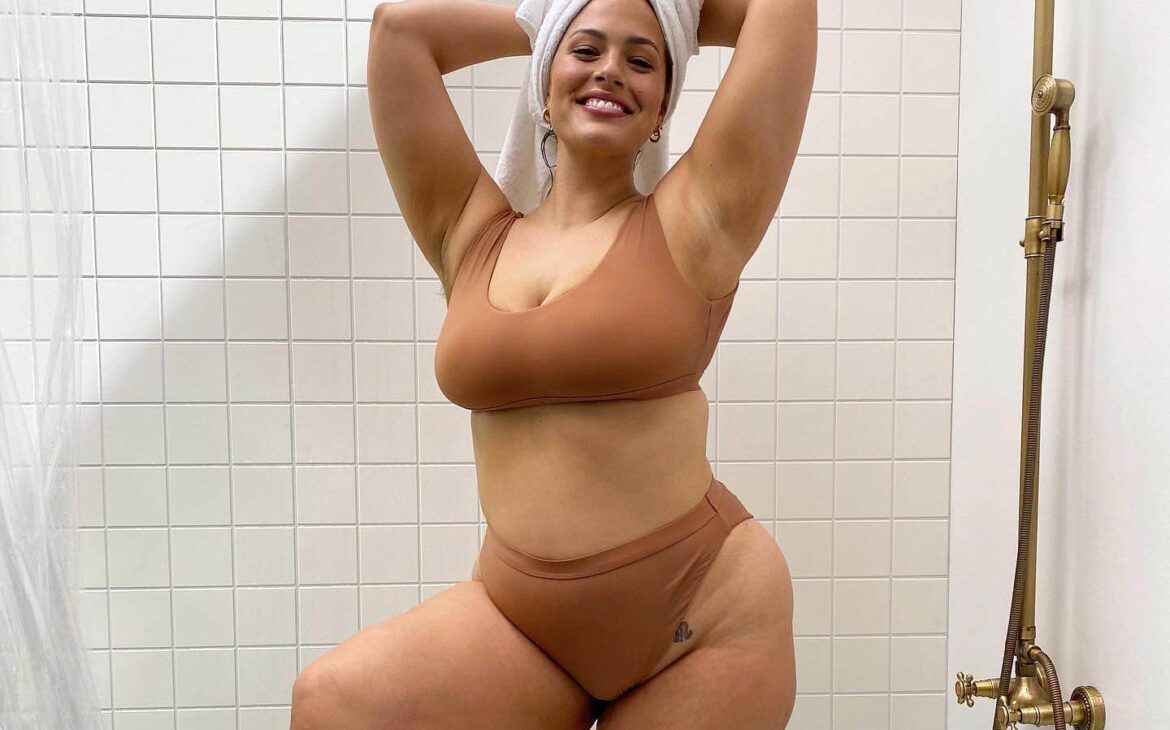 2. Kourtney Kardashian
If you haven't been living under a rock, chances are you're one of the people who definitely keep up with the Kardashians.
Speaking of which, the American media personality, model, and socialite, Kourtney Mary Kardashian, is a focal part of their reality television series, Keeping Up with the Kardashians.
In terms of body positivity, Kardashians aren't the epitome you should be betting on but, Kourt's swimsuit pictures will tell you otherwise.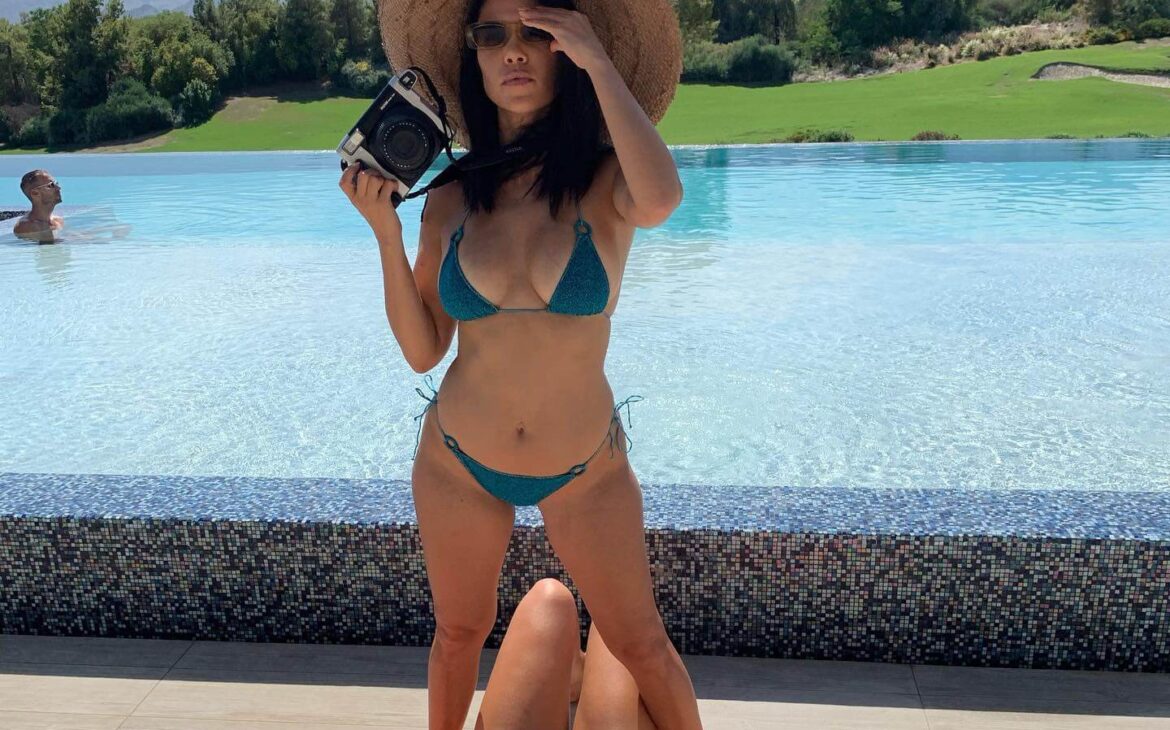 3. Bella Hadid
Bella Hadid is one of the iconic Hadid sisters that kick a** and take names on the runway.
It's counterintuitive to think that a successful model like her embracing her hip dents so passionately.
Well, she undoubtedly is one of those who doesn't know how to hide hip dips and is a fine example of models with hip dips!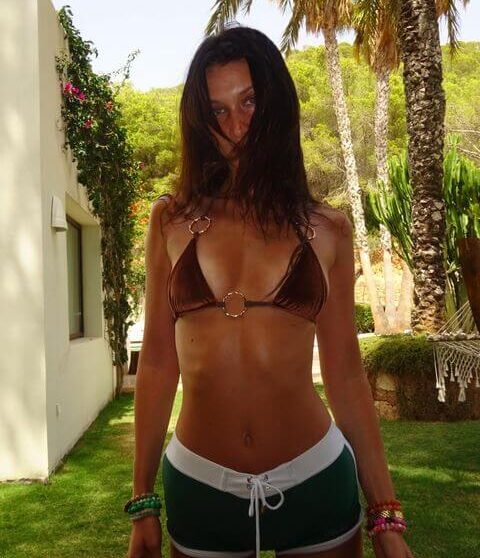 4. Julianne Hough
The 33-year-old American dancer, actress, singer, and songwriter, Julianne Alexandra Hough is another example of celebrities with hip dips.
It's almost impossible to see an exquisite dancer and singer like her accepting her curves and dents simultaneously.
But, that says a lot, doesn't it?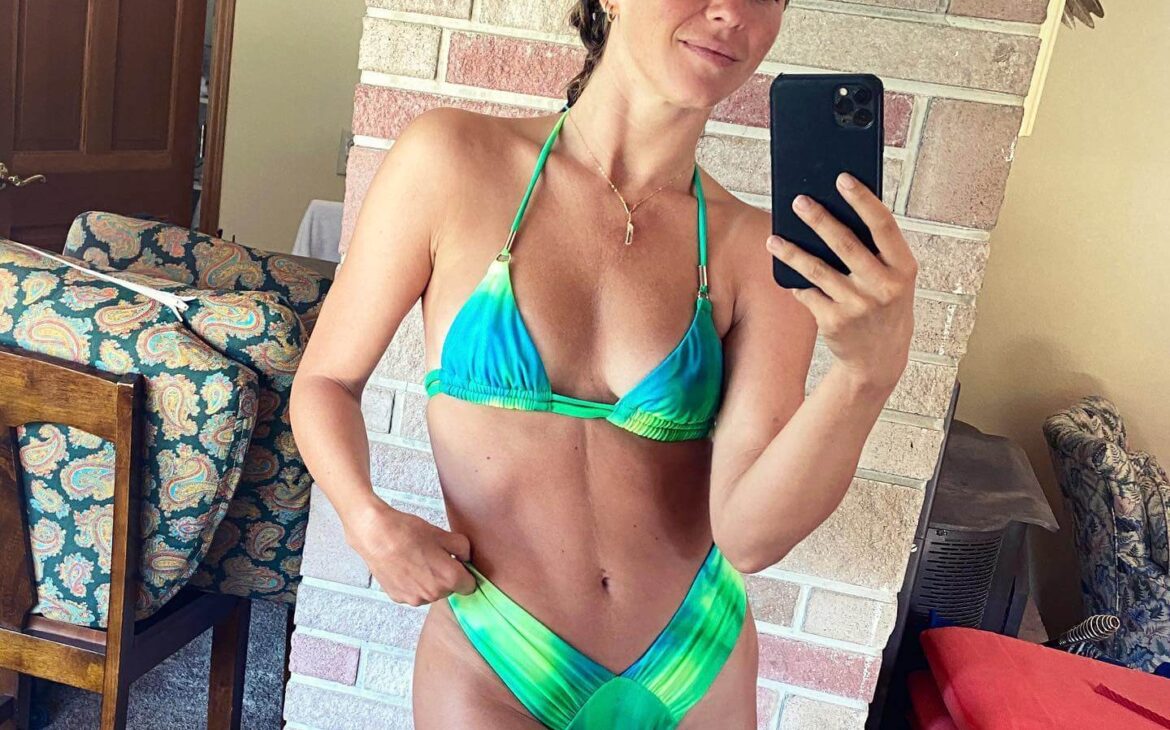 5. Miley Cyrus
The American singer, songwriter, actress, and television personality, Miley Ray Cyrus, is pretty famous for 2 things.
One, is her amazing, edgy, and raspy voice. Second, her way of accepting herself and living her best life no matter what others have to say.
In that respect, it's not that difficult to understand why a little indent below her hips never stops her from being her.
There, now you know that you aren't alone in this. Everybody has violin hips.
But, whether you have a stress-free life with hip dips vs no hip dips solely depends on your build and how you choose to fashion them.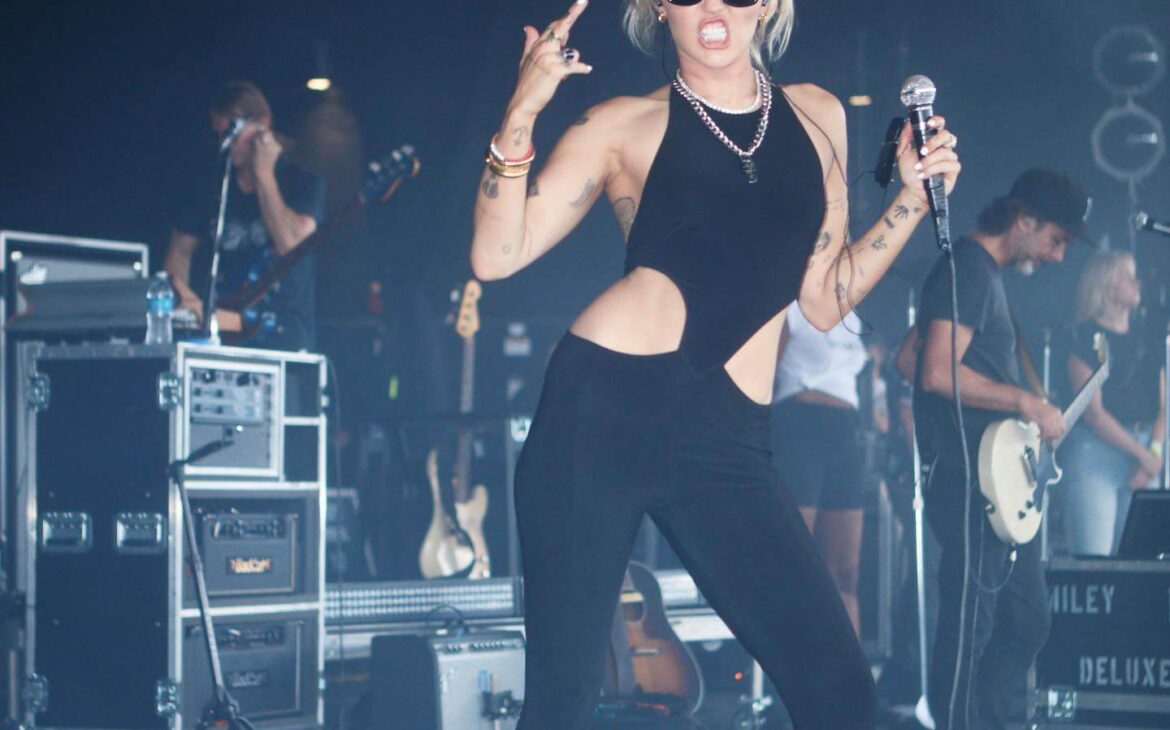 Can we actually beat violin hips?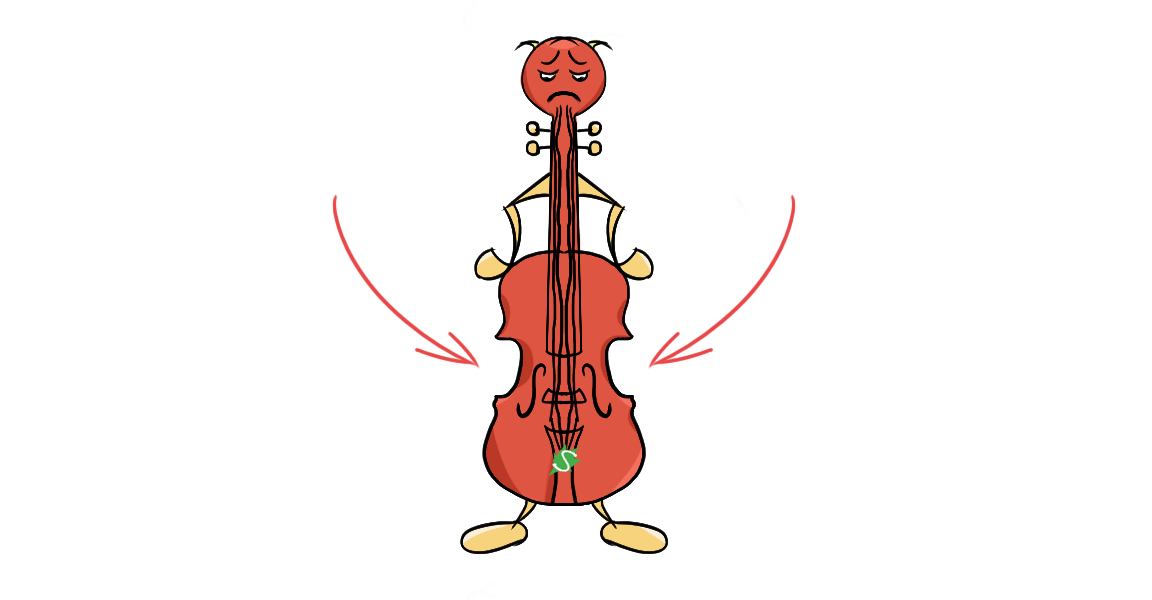 Scientifically, YES!
Your butt is filled with bones, and you can cut and carve them as you wish. KIDDING!!!
Your booty is made up of muscles. Gluteus maximus, Gluteus medius and Gluteus minimus.
So, technically, when it comes to muscles, you can call the shots and grow them to your liking, ultimately carving that sexy booty of yours.
Ignore the people who say that you only need to train your side booty in order to get rid of those dips.
You need to hit all these muscle groups to have the perfect, rounded booty to minimize the appearance of hip dips from the back as well.
That said, here's a killer hip dips workout for you to try out at home.
Exercises to get rid of Hip Dips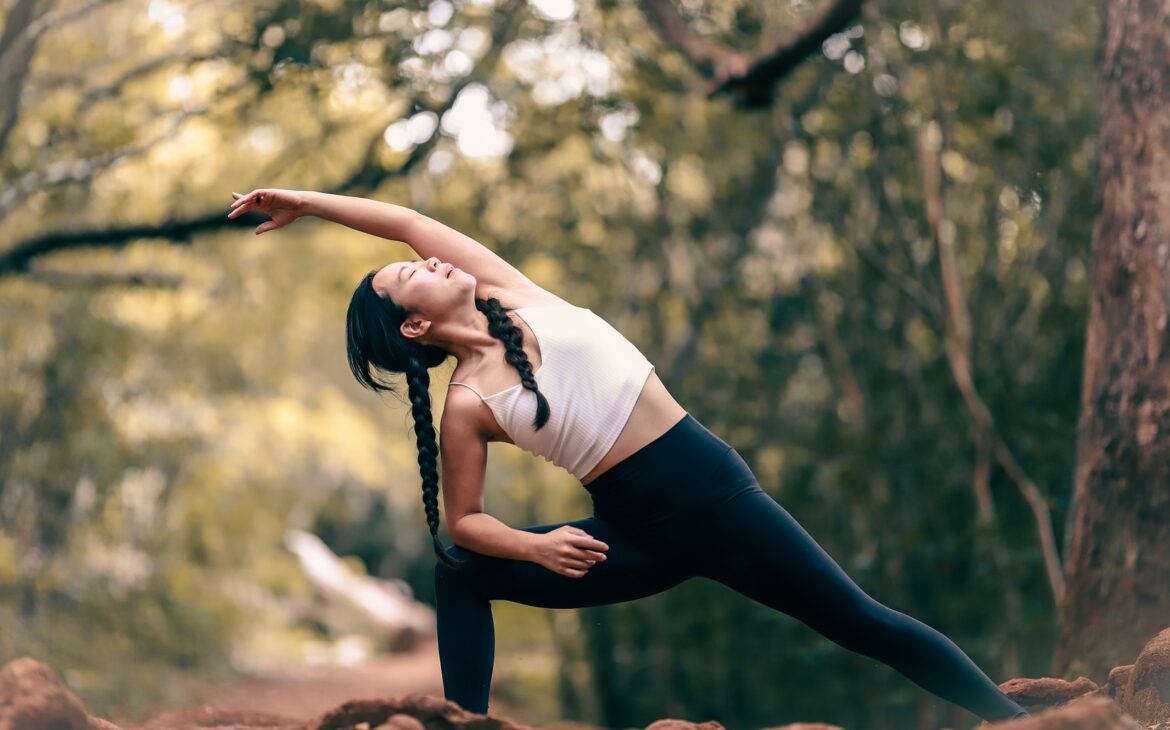 Although genetics play a huge part in making your violin hips more prominent or less conspicuous, if it bugs you, you can train these muscles around your buttocks to make them look fuller.
Besides, by working out, you'll be killing many birds with one stone. Why? It's generally beneficial for your overall health, and a bit of sweat is always better than artificial solutions.
But, let's get something clear first.
You won't have the results in one week with a set of exercises for hip dips, let alone overnight.
Plus, there are millions of photoshopped hip dips workout before and after images on the internet that aren't real.
So, don't fall for posts that instruct on how to get rid of hip dips in a week.
So, without further ado, let's start your exercises to get rid of hip dips.
1. Alternating Side lunges

Side lunges are super beneficial for your legs and glute muscles. You can easily do these at home. No excuses!
Keep your legs shoulders' width apart.
Now, take a big step to the side and lower your body.
Then come back to the starting position.
Repeat with the other leg.
For beginners, this might be a tad strenuous for the knees. But not to worry, you can keep building up your strength!
You can modify these by keeping a dumbbell in your hands.
Do 12 reps of these divided into 3 sets 3 times a week to notice the difference.
2. Curtsy Lunges
Curtsy lunges hit where you need to feel it the most. The side booty!

So, it's not a question of why you should add them to your hip dips workout, it's just a matter of how soon you must.
Place your hands on your hips while minding your posture and keeping your body straight.
Now, take a step backward, diagonally.
Then, bend your knee as down as you can. (If you can touch the ground with your knee, the better. Yes, yes, the hip dips before and after results are coming!)
Then come back to the starting position.
Now, repeat with the other leg.
Doing 20 of these for each side in 3 rounds can get your side glutes nice and warm. Take it slow and improve your knee strength.
Plus, you can incorporate dumbbells or some kind of another weight to build up your lower body strength.
3. Walking Lunges
Lunges, lunges and lunges. When is this going to end?
Just about now, you might be tearing your hair out.
But bear with us, these are the good stuff, if you want to take some great hip dips workout before and after photographs to show off on social media. (Wink!)
Walking lunges are generally good for the whole body. Why?
Because they make your heart rate pump up.
Likewise, if you throw in a couple of weights with them, you can tone your arms as well.

These are excellent for building your gluteus maximus, which gives you rounded buttocks and toned thighs.
Stand with or without a weight in your hands.
Take a big step forward with one leg and bend your knees 90 degrees parallel to the ground.
Keep your chest, shoulders, and head straight.
Take the back leg to the forward and lightly touch the ground to keep the balance.
Now, repeat with the other leg.
This hip dips exercise will look like you're struggling to walk with a lot of weight on your body.
But, it's safe to say, this move pays off!
If you cannot accommodate a lot for walking at your house, you can take 5 steps forward and turn around to continue the exercise.
Do 12 of these in 3 sets, and you'll see your lower body strengthen every day.
4. Fire Hydrants
Now, we're going to need a mat.

If you notice hip dips from the back and front, fire hydrants are one of the top exercises that you shouldn't take a pass on.
Keep your hands below your shoulders.
Bend your knees and place them on the mat.
Straighten your back and suck that belly button in.
Now, raise one leg sideways up to 90 degrees while bending the knee.
Then take it back down, contracting the muscles.
Do this on the same side for 12 reps and switch legs.
Exercising one side without a pause is essential for building muscles.
If you can, add a variety to the exercise by keeping the leg extended. Incorporating a resistance band to bring the difficulty up is also wise.
Do at least 3 sets of these to see your side booty gains.
5. Squats with a leg raise
No matter how many models with hip dips you see on the internet, if yours bother you, exercising the heck out of those is the way to go.
Speaking of which, the term "Booty" is always followed up by squats.
The reason is, squats are included in every hip dips exercise regime and every other exercise routine that's ever made.

But, let's spice it up a bit by adding a leg raise to the good ol' squat and fill those gaps!
Keep your legs shoulders' width apart.
Lower your back without bending forward.
Imagine sitting on a chair.
Your knees shouldn't go past your toes.
Now come back up, squeezing your glute muscles.
Raise your leg to the side as far as you can. Try not to lift your leg over your comfort limit.
Bring the leg back down and squat again.
Repeat with the other leg.
Do at least 20 of these while alternating legs.
These not only tone your booty and thighs, but they also warm up your whole body.
Try doing 3 sets of these 3 times a week.
6. Glute bridge with abduction
If you were hunting down ways on how to hide hip dips, Glute bridge with abduction is an excellent exercise to add to your hip dips workout.

These are great for filling up those hips and strengthening them while you're at it.
Lay yourself on a comfortable mat and bend those knees keeping them apart.
Keep your feet on the ground.
Push your hips upwards till your body creates a straight line from your shoulders to your knees.
Start opening up your legs, squeeze at the top, and hold for 5 seconds.
Then come down to the starting position.
It might be sort of ridiculous to see this move in a set of exercises for hip dips, purely based on how you'd look while doing them, but the results aren't certainly funny.
In light of that, it's important to know that women's hips are prone to take a toll on different circumstances, especially in childbirth.
So, if you can have an ace up your sleeve with working out and strengthening your body, you shouldn't skip it.
That said, the Glute bridge with abduction can definitely burn your booty muscles to the maximum level and allow you to gain a lot of strength around the hip area.
Throw in a couple of sets of these into your workout routine. 12 to 15 reps would suffice.
But remember to squeeze your glute muscles. If not, it won't affect the muscles and won't do you any justice.
Moreover, do this hip dips exercise in a slow and controlled manner without hasting.
If you're dead set on snapping those hip dips before and after photographs faster, adding a resistance band just above your knees can make this movement challenging and more effective.
7. Clamshells
If your hip dips workout doesn't include Clamshells, then we don't know what should.

These target the side booty like no other, and the more you do Clamshells, the more they'll grow on you!
Lay down on your side and position your body comfortably since an incorrect position could injure you.
Open up your leg and squeeze the glute muscles for a couple of seconds.
Bring your leg back down and repeat for 12 reps and switch sides.
Keep your range of motion between 90 degrees.
Don't try to go beyond this range if you are a newbie to this.
If you'd like a challenge, put a resistance band around your lower thighs to take its difficulty up a notch.
You can do different variations of this movement as well. If you're up for it, try pulsing or pausing for 20 seconds at the top, bring the leg down and repeat.
3 sets of Clamshells for 3 days will be a good inclusion for your lower body workout.
Important things to remember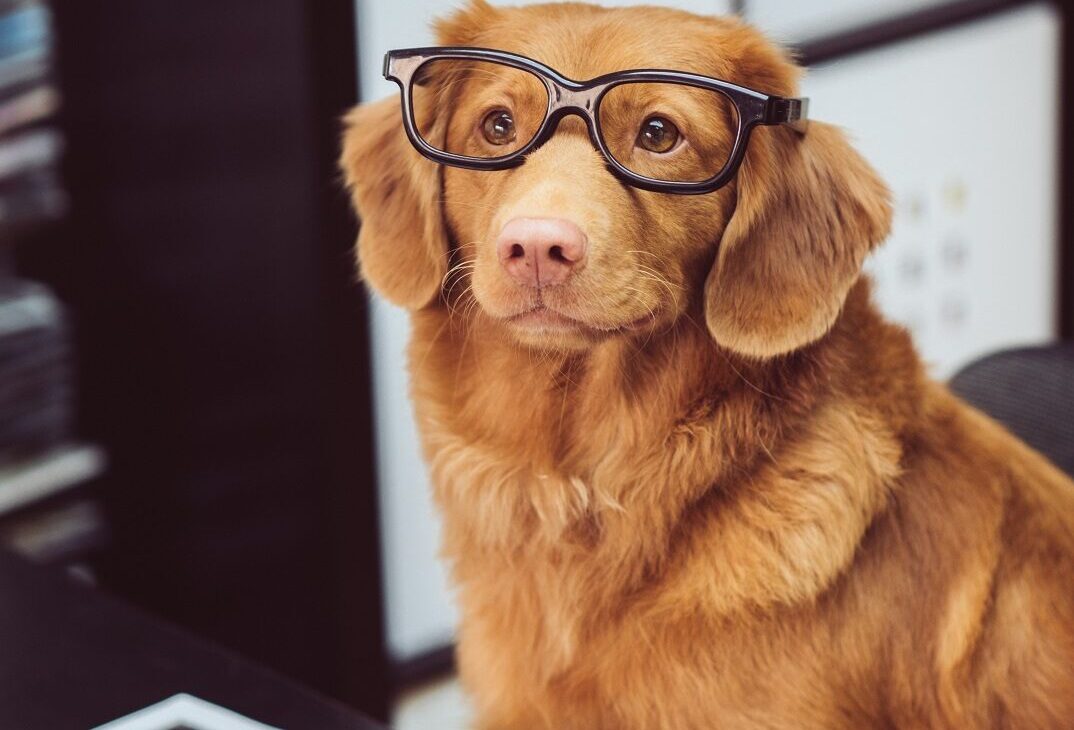 Let's not do a run-of-the-mill conclusion like every day. Instead, let's allow these key factors to sink into our minds one by one.
It's crystal clear that even now, you might be asking yourself questions like, are hip dips attractive, are hip dips bad, etc.
This is okay, and it's completely normal to act like this when you're frustrated. But, the bottom line is, if you are not patient, you will never see the light at the end of the tunnel.
So, here are a few pointers that'll keep you from being sidetracked.
Every person's journey is different. No one can guarantee that you will achieve rounded hips in this amount of time or teach you how to get rid of hip dips in a week.
We should set plausible goals and keep up with a healthy diet that is sustainable in the long run.
You should get your priorities straight and focus on one goal at a time. You cannot undereat to lose fat and fill your hip depressions at once.
Eat enough good food to get your carbs and protein to build lean muscle.
Progressive overload is mandatory. You cannot expect results from doing the same exercises to get rid of hip dips for months without adding any resistance. Add weights or a resistance band the minute you have become stronger than before.
Eat healthy fats such as avocado and peanuts. Drink milk and take a natural protein supplement if possible.
Avoid sugar and alcohol as much as possible.
Don't try to go with the tide and make yourself unnecessary problems because everybody's bodies are beautiful.
Embrace your body type, but don't let your body overpower you. You have the strength to carve it as you want.
Keep tabs on your progress. You can do this by taking a photograph of your hips every other week. This way, when you notice a huge difference, you can finally publish that hip dips before and after post on Insta!
Consistency is key, so don't stop doing these exercises for hip dips, unless you're unwell.
Always remember to allow your body and mind to heal.