Some of us think that we aren't cut out for dancing, so just the thought of someone mentioning the word "Dancing" freaks us out.
To top it all off, when someone suggests you take a shot at dance cardio workouts, due to gyms being off-limits for whatever reason, chances are you're probably going to chicken out.
The reason is not having a knack for dancing or aerobic dance exercises, for that matter.
Unfortunately, we've got to bust that myth right here, right now.
Because regardless of how inaccurate your dance moves are or how badly you sync with the song, dance cardio workout routines are for everybody.
Why? We hear you ask.
Because dance cardio workouts are all about torturing them calories and above all having fun!
But, if you still aren't sold on jumping on the bandwagon of doing dance cardio workouts at home, here's a special guide on how exactly you should start.
Finding the perfect workout for YOU
First things first!
Say you're pretty excited to get started, but there's a high chance you'll stop your journey halfway without proper pointers. After all, you can't bake a cake without proper ingredients measured in precise quantities.
For starters, if you choose a mediocre or boring dance cardio workout, needless to say, you're going to give up.
That said, your first job is to find out what's the best routine for your physical ability. Speaking of which, if you're a little on the heavy side or obese, this could be a tad tricky since working out on your own could hurt your knees and whatnot.
So, consult a doctor before you do. But, that doesn't mean you're excused. (Nice try)
If you don't have any other joint pains, breathing problems, etc., and have an averagely healthy body, you're good to go.
Now, the best way to hunt down the ideal cardio workout for you is to log in to YouTube. First off, determine, whether you need a beginner, intermediate, or advanced cardio dance workout. But, we recommend progressing step by step, hence starting out with a beginner workout is advised.
Be that as it may, we'll drop some of the greatest dance cardio workouts that are fun and challenging at the same time for you to choose from, but more on that later.
What you need
A phone or laptop to follow along with the dance cardio workout.
A well-lit space that has a bit of room to move your body with proper ventilation.
Some tight workout clothes and proper shoes. (You can be fancy and buy some new workout clothes. Wink!)
Optional –
1 or 2 Dumbbells or resistance bands.
A workout mat to do exercises for abs, legs, etc.
Find a place and time to start
Find the best place to start your workout, preferably in your room. But, if it's too cluttered, you can select a place accordingly. Your priority should be finding a place where you could put your phone or your laptop safely.
As for the time, bright and early would be perfection!
We know that many can't come to terms with working out in the morning, but it's safe to say that once you settle for a dance cardio routine, your motivation alone will kick you out of bed.
Warm-up before you dance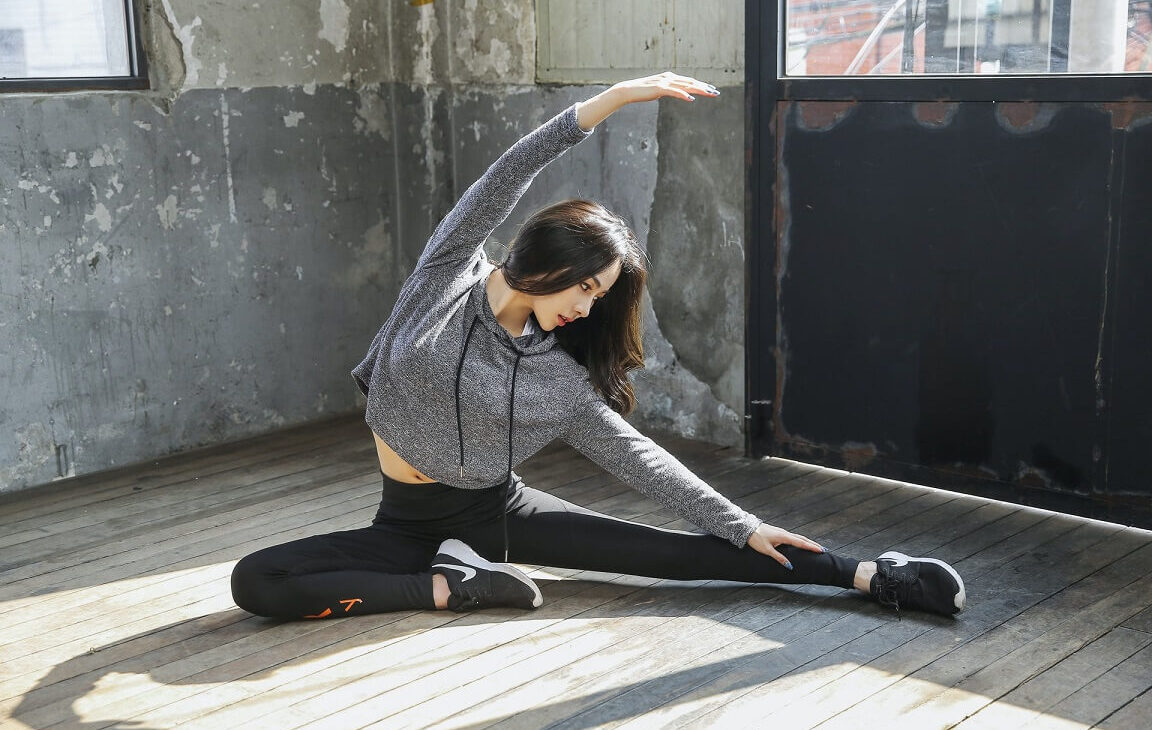 Warming up your body before dancing is imperative.
You don't want to pull any muscles, so don't skip this part. Contrary to popular belief, warming up is pretty fun when you do it right. You don't have to run in place or do lunges the whole time. You can mix it up with hopping onto the elliptical machine, doing a bit of jumping rope, or stretching.
Better yet, some cardio dance workouts have their own warm-up session at the very beginning. So, if you opt for one of those, you're in luck.
Take precautions
Working out at home is pretty cool and effective, but if you live alone, it's always good to take precautions. Because for some reason, unlike in a gym, if you trip, faint, or collapse, there won't be anyone near to give you a hand.
So, keeping a bottle of water at your arm's length, turning on a fan or throwing your windows wide open, and having your phone near you are some of the wise measures you can stick to
Follow along
Right off the bat, there's less chance of you nailing the dance moves. It all takes time and practice, but, we recommend not to pause the video unless you're exhausted.
Let the video play and follow along as much as you can. If you cannot match your moves with the video, don't get discouraged. Instead, run in place or do some jumping jacks to keep your heart rate up.
With time, you'll be able to concentrate more and finish the workout beautifully without getting any of the moves wrong.
Don't overdo it
Just because dance workouts are fun and all, doesn't imply that you should go overboard with them. Simply, nothing in excessive amounts is going to end up productive.
For instance, you'll actually get bored pretty easily with your workout, if you drag a session over 1 hour.
In fact, this may sound counterintuitive, but over-exercising actually leads to weight gain. Too much exercise without resting your mind and body enough can trigger low testosterone levels. Not to mention, this can put your stress hormone, A.K.A. cortisol levels off the charts.
The end result is, loss of muscle tissue, excess belly fat, and weight gain. So, the sweet point is 45 minutes, give or take.
But, when it comes to the aspect of losing weight for beginners, many questions might be brewing in your head right this minute. The reason is, you may not have 45 minutes to spare each and every day exclusively for a sweat session, or you might be having second thoughts about the effectiveness of these types of exercises altogether.
That said, some questions might be along the lines of, can dancing be a cardio workout? Is dancing a good cardio workout? Or is 30 minutes of dancing good cardio?
The answer is a massive YES! Because, cardio is all about getting that heart rate up and maintaining it for a while, which is the exact goal of doing dance cardio.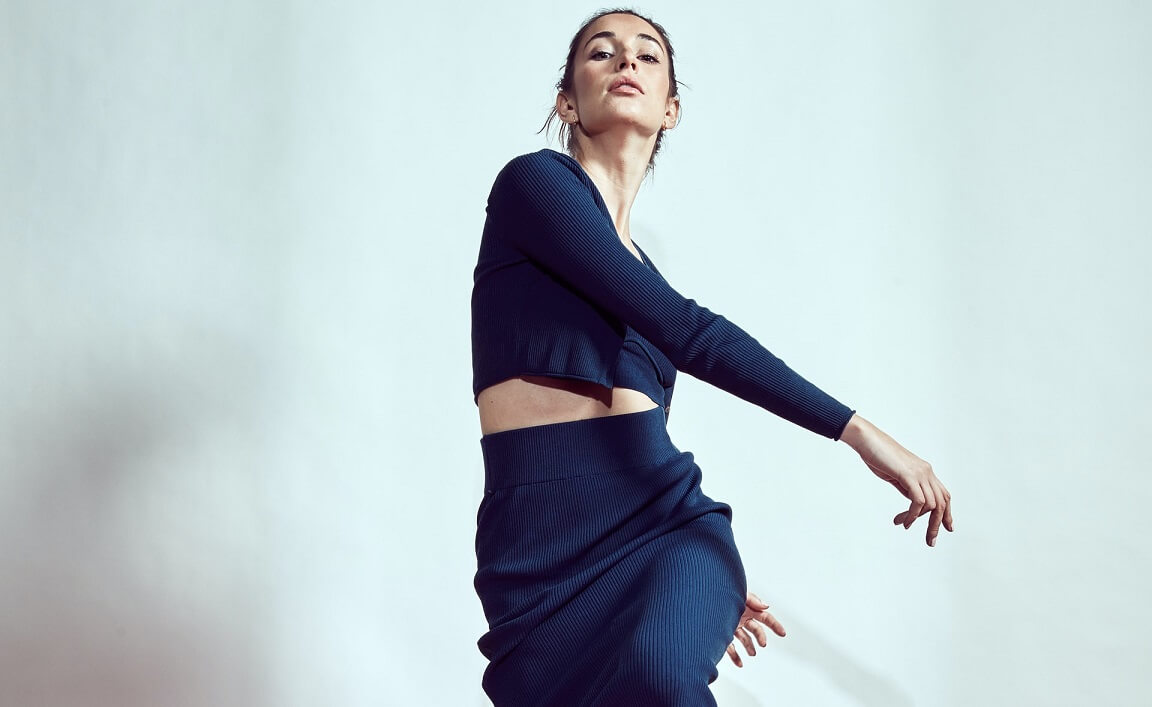 If you choose the most effective 30-Minute At-Home Dance Cardio Workout for Beginners or a 45-minute fat-burning dance cardio session for your particular needs, rain or shine, your results will turn up sooner than you expect.
What's better, moving your body even for 15 minutes is a good workout, and you can always make your way up the ladder, so no pressure!
Best dance cardio workouts on YouTube
We promised, so we deliver. Now, here are some of the best dance cardio workouts for everyone, depending on their fitness level.
1. Level – Easy
We found that The Fitness Marshall is doing a pretty awesome job with creating their dance cardio workouts for beginners. You can probably bring the intensity up a notch depending on your strength, but the bottom line is if you're a beginner, these exercises are for you.
He further sweetens the pot for you with a set of amazing songs! Throw in a couple of these into your 30-minute cardio dance routine, and you're golden!
Our picks
2. Level – Intermediate
Sunny Funny Fitness brings you a set of beginner to intermediate level 30-minute cardio dance workouts, and they are pretty fun and effective.
Our picks
3. Level – High impact
High-impact dance cardio workouts call for a lot of huffing and puffing.
So, if your breathing system isn't worth its salt, you'll have to spend a little more time practicing in the beginner or the intermediate section before going for the higher difficulty.
Speaking of which, SweatyBetty brings you the exact type of full-body exercise. They have dumbbells going on, mats, and a lot of leg exercises, so you better prepare for this one. But, it is a no-brainer that these are effective, fun, and certainly rewarding.
Our picks
Although this workout is performed as a 30-40 minute cardio dance, depending on how you follow along or if you decide to add more sets, it will probably turn into a 45-minute fat-burning dance cardio session for good.
Warm-Up & cooldown exercises
If your dance cardio workout doesn't include warm-up and cool-down exercises, here you go! (Thank us later!)
Summing Up
No matter what we say, it all boils down to one thing, i.e. preference.
If you're a gym junkie, probably you'll never fancy a good dance cardio workout done at the comfort of your own home.
But, if you're into keeping things more convenient, especially given the unprecedented times, making time for a dance cardio workout is brilliant. It doesn't only turn a boring workout into a super fun session or effectively burn stubborn fat, but also saves a lot of money you'd spend on gym trips.
What's more, you can always wait and see what your aerobic dance exercise snowballs into.
For example, you can intensify the workout, keep track of how many calories are burned, and make tweaks in your regime to see more results, start using dumbbells, convince your family to participate in your 30-Minute At-Home Dance Cardio workout for Beginners, and get fit together, or start your own YouTube channel!
So, happy dancing!