Green Tea Benefits for Women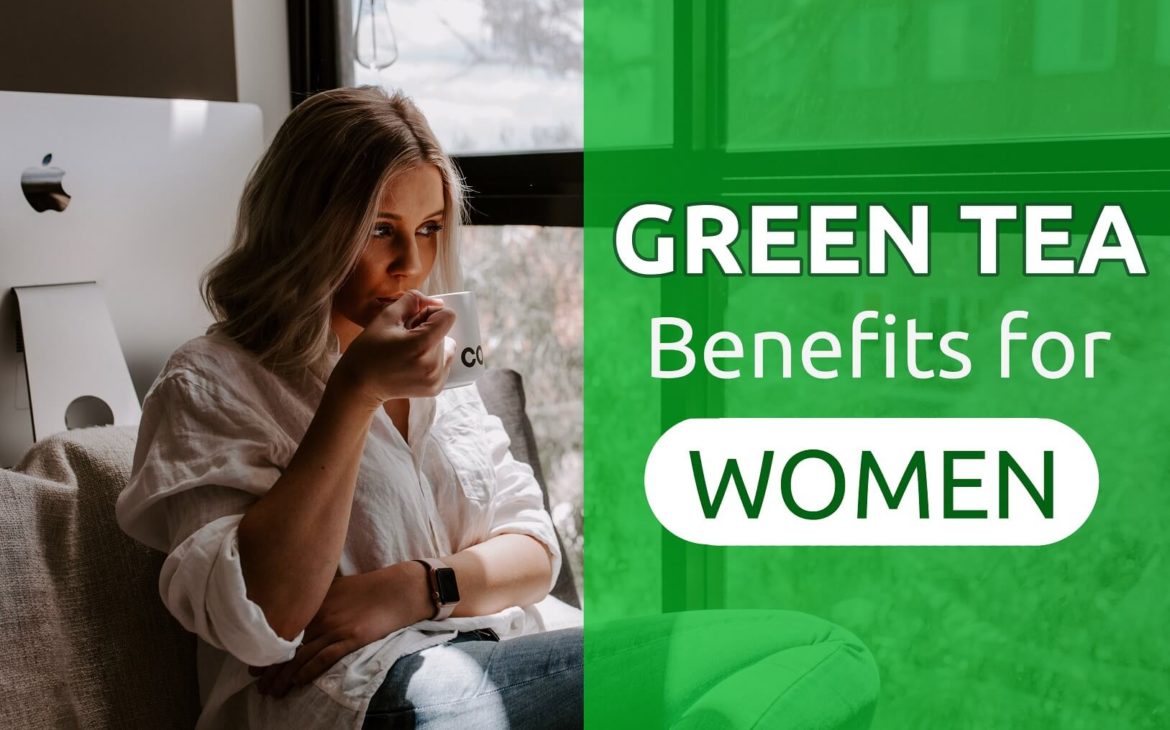 We women, as the species that breathe life into the world we should be healthy in every possible way. We should take matters into our own hands when it comes to our mind and body. Therefore, let's get to know green tea benefits for women and use it to make our lives better, fresher and healthier!
What is Green Tea?
Green Tea, Green Tea and Green Tea! Whenever we workout at the gym, wherever we set foot, whenever we turn on the TV, go online or hang out with our friends the word GREEN TEA comes up. Why is it? What's the fuss?
Well the truth is, we are all occupied with our day to day work whether it is doing dishes, laundry or picking up the kids, making breakfast for our families and so on.
Especially when we are women, we have endless chores. So, we attempt to introduce whatever healthier and less time consuming into our fast pasing lives.
There comes the green tea benefits for women.
No matter what kind of tea we are consuming whether it is Black or Green they all come from just one plant species called Camellia sinensis.
The teas differ from one another based on the color and taste from the process they go through. The tea processing is different for the Green, Black, Oolong, Yellow or White teas.
For example Black tea has gone through an oxidizing process unlike the Green tea. Therefore, Green tea is far more in its natural state.
Likewise, Green tea has many micronutrients. Among them, green tea has a polyphenol called Epigallocatechin gallate (EGCC) which promotes most of the tea's health benefits.
Although Green Tea is believed to be originated in China, many countries such as Sri Lanka, India, Japan, New Zealand etc. grow and distribute tea all over the world.
Now you know why it's scattered around the world and let's figure out why you and I should introduce ourselves to Green Tea.
Green tea benefits for weight loss in women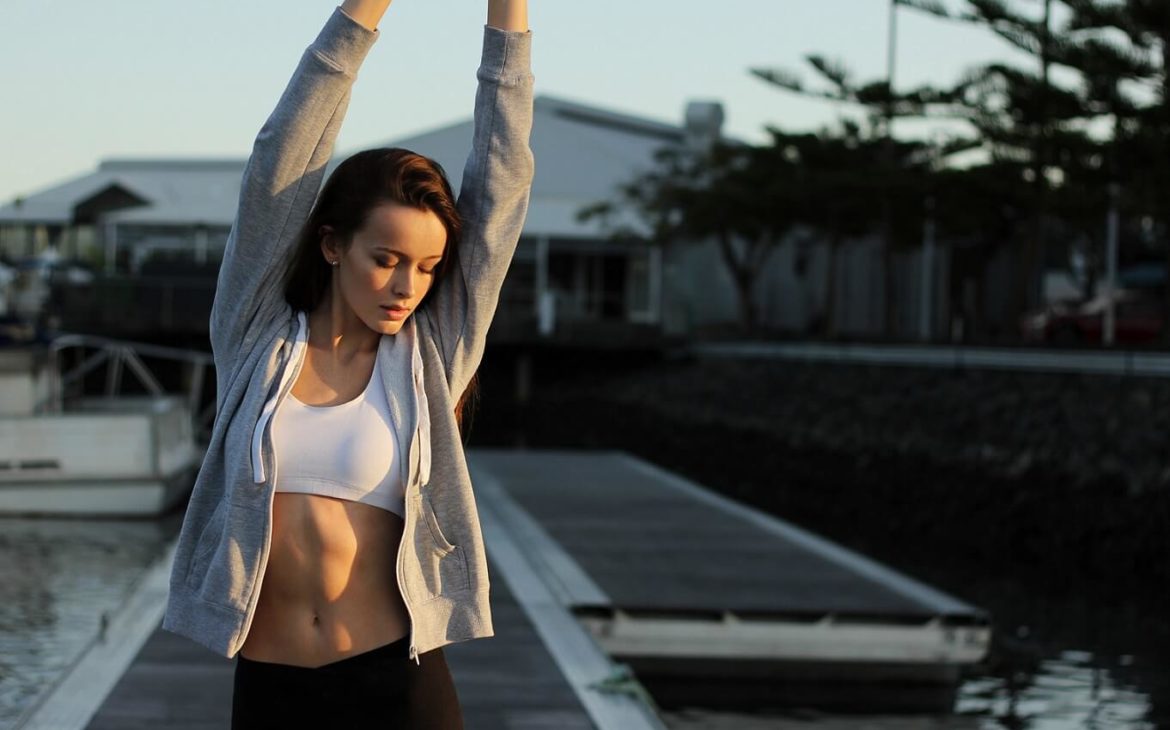 You and I both know that losing weight is one of the main struggles we have as women. Whether we are dealing with our period pains, hormonal imbalances or post pregnancy weight everybody is counting on us to save the day.
Therefore having a balanced diet and an adequate workout is mandatory.
Green tea is proven to be one of the most effective natural fat burning stimulators, thanks to its many antioxidants , vitamins, minerals and the low calorie index.
Green Tea is known to help burn more fat during your workout while stimulating your body to push harder because of its caffeine content. Likewise, it has powerful antioxidants called CATECHINS which can help you skyrocket your metabolism that eventually leads to more and more calorie burning, which is one of the greatest green tea benefits for women.
Try adding green tea to your diet and you'll see a great difference in no time. Mostly the nutritionists suggest that one green tea 30 minutes after a meal can be very effective for burning calories and help digest your meals better.
But most importantly, try to drink Green tea 30 minutes before your workout to stimulate and enhance your performance while promoting a faster fat burning routine.
One Glass of Green tea for an hourglass figure!

Green tea benefits for hair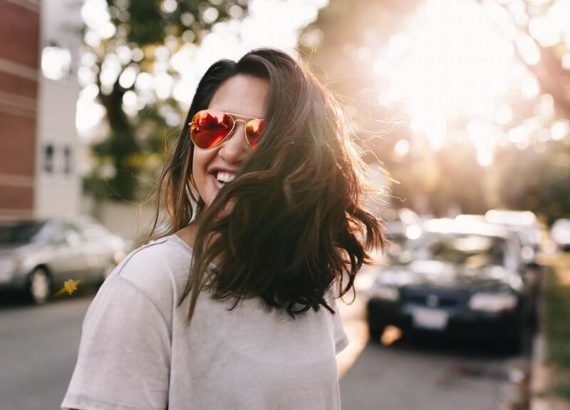 You might have seen various types of hair oils saying Green Tea oil or Green tea extract. I have actually used one of the Green Tea hair oils personally. Have you ever wondered why on earth there are green tea hair oils?
With hormonal changes our hair tend to fall more quickly than we expect, that's why we need to cure and calm those changes. As mentioned before Green Tea is contained with powerful Catechins which can stimulate the hair follicles and promote regrowth.
Not to mention, Green Tea believed to be ideal in reducing dihydrotestosterone (DTH) hormone which is known to be responsible for hair loss in both men and women.
The bottom line for women's hair is, DAMAGED. We all need to admit that almost everyone of our hair are ironed, blow dried, rebonded, curled, straightened, etc. That is because without a doubt as females we like to be appealing as much as we can.
So, why not add a suitable Green Tea hair oil to our hair products? Giving a good head massage at least once a week can do a bigger change.
If you do not prefer a Green tea oil,
Try making your own oil instead with a little bit of coconut or olive oil, one egg and a little bit of green tea.
After mixing all of these, apply the oil to your hair thoroughly and massage for 20 minutes.
Leave it for 2 hours and rinse off with shampoo and conditioner afterwards.
Don't use an egg frequently as it can over condition your hair and make it crunchy.
Let your confidence shine through your luscious hair with a little bit of Green tea!

Green tea benefits for face and acne skin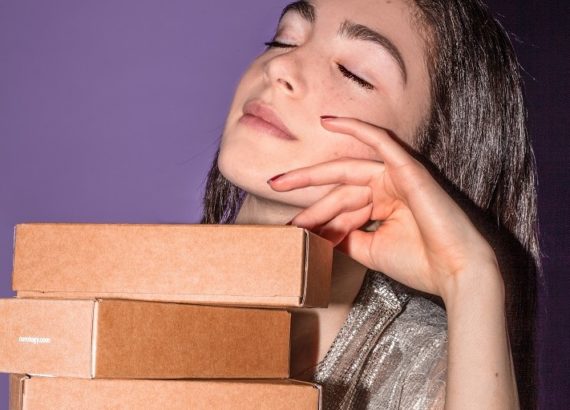 Wait! There are more green tea benefits for women? Yep!
In certain points of our lives we all suffer from acne. I have never seen anyone who didn't suffer from at least a mild acne situation.
I remember when I was a teenager I had severe acne. I have used anything and everything from tumeric, aloe vera, green tea to every artificial gels and creams.
From my experience the most effective natural remedies for hormonal acne were aloe vera and green tea.
Again, thanks to the above mentioned catechins, acne caused by excess sebum and clogged pores can be significantly reduced by Green tea.
The aforesaid polyphenol in the Green Tea introduction called Epigallocatechin gallate (EGCC) can fight oily and acne skin. Likewise, Green Tea has various anti inflammatory and antibiotic properties which can fight bacterial growth and free radicals.
Hence, green tea can act as an anti aging property as well.
Although, drinking green tea is definitely awesome for your overall health, I suggest you to tear a bag of green tea and mix it up with aloe vera.
Then put on your acne skin for 20 minutes and wash it off with lukewarm water.
Do this before you go to sleep and I guarantee that you will see your face glow up in a hurry.

Green tea benefits for Brain
When further considering the green tea benefits for women, Brain function is at the top. We all know how our mood swings can indeliberately affect our day today lives.
Don't get me started on PMS (Premenstrual syndrome). This can be a huge pain. LITERALLY! Not only the physical discomfort, but as well as the stress from nowhere, irritation, becoming overly emotional can destroy our lives.
You might have heard that a lot of people who are stressed or anxious tend to be addicted to coffee. The reason behind this is that, coffee contains a lot of caffeine, which can stimulate the brain just like that.
But, Green tea on the other hand has just the right amount of caffeine and an amino acid called L- theanine. Studies have shown that this amino acid can significantly relax the mind.
Combination of these goodies can positively make your mind relax, improve mood, memory and alertness.
Therefore, we can drink a cup of green tea and start the day without having unnecessary mood swings which can ruin our productivity.
Green tea just keeps getting better and better, right?

Green tea benefits for Diabetes
We as women, go through so many phases in our lives which can drastically change our bodies. The aftermath of these changes can be frightening, when they become life threatening.
Most of the nutritionists and doctors repeatedly prove that obesity is a huge factor for diabetes.
Thus, it is crucial to find new strategies to overcome our problems effectively.
Green tea maybe the new "Trend" the world follows, but it isn't just a fancy item.
Green tea actually proved to metabolize sugar very well. Regulating blood sugar levels can highly support the people with or without diabetes.
Because of the aforesaid situation with obesity, blood sugar can get skyhigh in some people.
But, as green tea can aid in burning fat it can also lead to prevent type 2 diabetes.

Green tea benefits for Heart
Heart disease is no joke. It is one of the main factors that is responsible for augmenting the world's death rate. The culprit is bad cholesterol.
With our novel way of living, we try to save time by adding as much junk as possible into our system, consequently dragging ourselves to the graves faster.
But, instead of blaming ourselves and others we can actually attempt to reduce the harm.
Polyphenols in green tea can prevent blood clotting, reduce blood pressure and maintain cholesterol levels. This can greatly lead to a healthy heart if taken consistently.
Studies have shown that Green Tea may reduce LDL cholesterol and triglyceride levels which can potentially lower the cardiovascular disease and strokes.
Some studies have proven that Black tea doesn't have the effect of helping the cardiovascular system like Green Tea.

Can Green tea fight Cancer?
As mentioned before, the polyphenols in Green tea can significantly increase the health benefits without a doubt.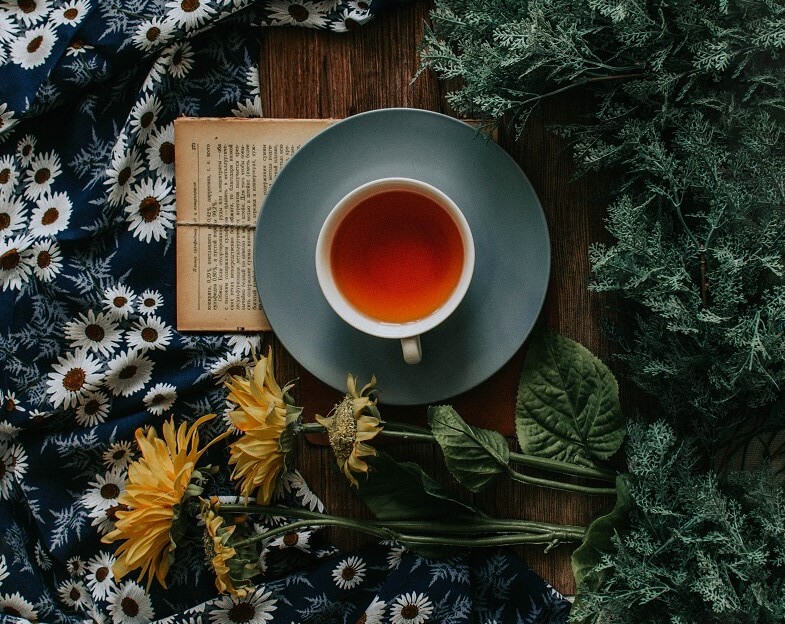 Likewise, according to the National Cancer Institute, these polyphenols in Green Tea such as EGCC can actually scavenge the free radicals and has a DNA damage preventing quality.
Green tea shows a considerable amount of tumor cell prevention properties and it may further strengthen your immune system.
Sometimes we can be veritable vampires, not because we suck blood out of men, but because as females we attempt to hide from those harsh sun rays as much as we can.
Our skin is fragile and vulnerable unlike men's. Therefore protecting and nourishing it comes on top of our daily tasks.
But, it's not that easy with all the work to be done at home and work. Is it? So, we should get all the help we can.
So, protecting our skin from ultraviolet radiation is also among one of the best green tea benefits for women.
Not only skin cancer, the high amounts of flavonoids included in Green tea can apparently fight breast cancer, colon cancer, bladder and lung cancers.
Pretty badass right!?

Conclusion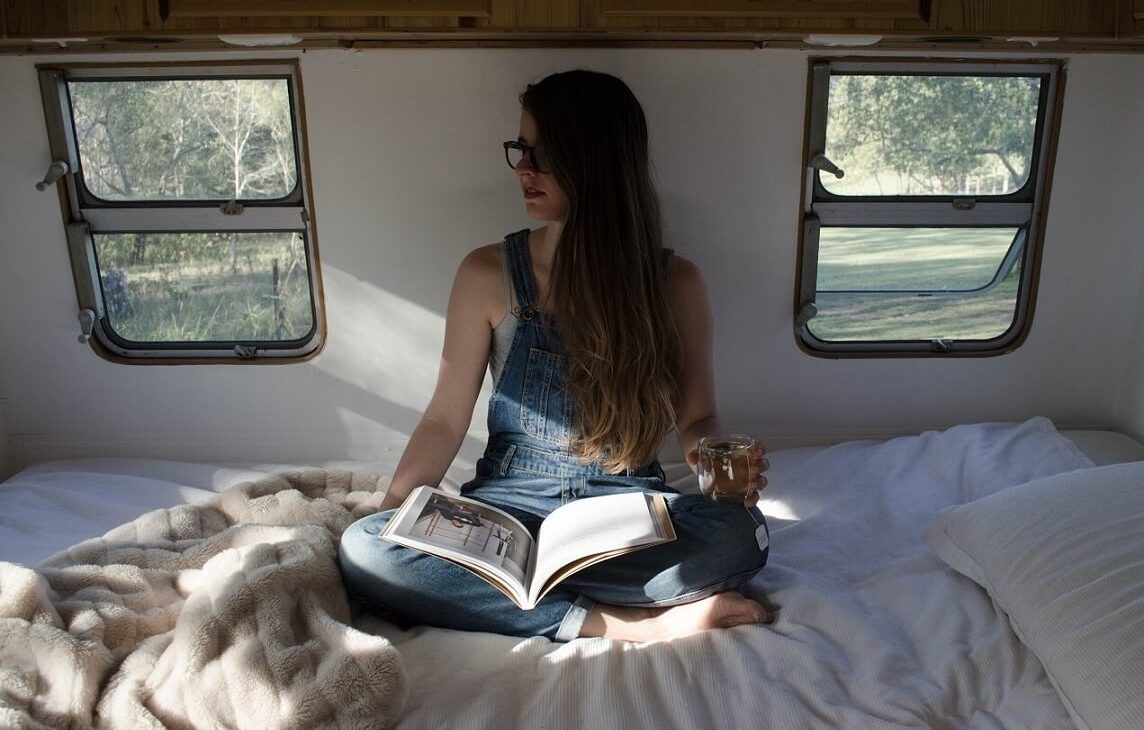 Green tea only loses to water when it comes to the most popular beverages in the whole wide world. By now you might understand why there are thousands of exclusive advertisements for green tea and green tea benefits for women.
I cannot say this enough.
Because! Green tea is great for our mental and physical well being, No doubts.
Although Green Tea highly supports for losing weight, mitigating various diseases and making our hair and skin luscious, everything should be used in moderation.
For instance who can possibly say water is bad? But, drinking too much water exceeding the average amount of fluids per day for women which is 2.7 liters is harmful for our body.
Hence, Green Tea should be consumed moderately as well. Nothing in extreme is good for our mental and physical health.
My advice is to drink 2 cups of Green tea in the morning and in the afternoon after a meal or if you workout in the morning, add a cup before the exercise to boost your performance.
Don't be a Green Tea junkie thinking that you will have this and that health benefit right away. You don't have to stick to one good habit, instead you can drink adequate amounts of water, consuming more fruits and veggies and have enough daily movement in your body and have a good night sleep.
Green tea should never be incorporated with sugar, as it cancels the upside of the herbal goodness while adding vast amounts of calories to the body.
The bottom line is there's a lot of green tea benefits for women which are extremely good for our mental and physical equilibrium.
But, if anyone has particular medical conditions or body nature then consulting a doctor before starting Green Tea is highly suggested.
What is your favorite type of Tea that you love to drink everyday?
Please be sure to share your thoughts and experiences below with us!