Everybody doesn't have hip dips and YAI for them. But, if you do and it is a problem for you, this is your chance to know how to remove them at home once and for all!
What are hip dips?
Each and every person doesn't have a problem with hip dips or double hips. In fact, some people aren't even aware of the situation.
It is actually NOT A PROBLEM!
BUT, some of us are a bit annoyed by these pesky little dents. Let me tell you why.
These dents are situated in the middle of the hip bone and the beginning of your leg.
So what's the fuss?
We as women love to have a rounded hip, but these dents obstruct this shape.
There! Long story short.
Everybody can tell you, it's okay and it's normal. Of course they are normal and natural.
But if there was a way to get rid of them? Why wouldn't we take that chance for our mental and physical betterment?
What causes hip dips?
Everybody doesn't have hip dips. Why?
There are several reasons.
One reason is the bone structure. Depending on the width of your pelvis the dips can be prominent or barely visible. The height from your hip bone to leg bone can also be a factor.
The other reason is the diet. Talking about hip dip vs love handles, If you have love handles (the fat above your buttocks) it might SEEM like you have hip dips. In reality, what you need to do is to get rid of love handles.
Next thing is the type of clothes you choose to wear. For instance, if you love to wear high waisted pants, the hip dips might appear deeper.
This is the tricky one. Fat distribution. Unlike belly or arms, less fat deposition in the buttocks area cannot fill your dips. Instead, they become more visible.
Can we actually beat violin hips?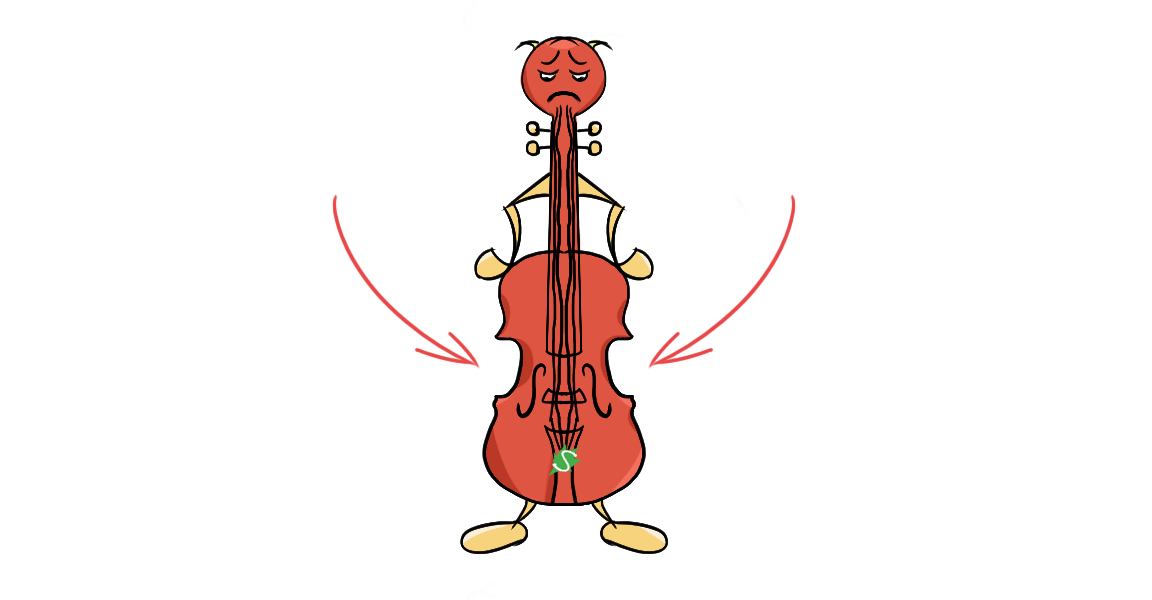 Scientifically, YES!
Your butt is filled with bones and you can cut and carve them as you wish. KIDDING!!!
Your booty is made up of muscles. Gluteus maximus, Gluteus medius and Gluteus minimus.
So, technically you can grow those muscles to gain that sexy booty of yours.
Ignore the people who say that you only need to train your side booty in order to get rid of hip dips. Check out our bigger butt workout routine to choose more effective exercises.
You need to hit all these muscle groups to have the perfect booty and here's how.
Exercises to get rid of Hip Dips
Of course hip dips are a natural state and genetics play a huge role. But, if this bothers you, you can definitely train these muscles to make your hips look fuller.
Working out is generally beneficial for your overall health. Therefore, a little bit of sweat is always better than artificial solutions. Now, enough talk. Let's do this killer hip dip workout!
1. Alternating Side lunges

Side lunges are super beneficial for your legs and glute muscles. You can easily do these at home.
Keep your legs shoulders' width apart.
Now, take a big step to the side and come back to the starting position.
Then, repeat with the other leg.
It might be a little bit strenuous for the knees for beginners. But not to worry you can keep building up your strength!
You can modify these with keeping a dumbbell in your hands.
Do 3 sets of these of 12 reps 3 times a week to notice the difference.

2. Curtsy Lunges

Curtsy lunges hit where you need to feel it the most. The side booty!

Stand straight and keep your hands on your hips.
Now, take a step backwards diagonally.
Then, bend your knee as down as you can.
Then come back to the starting position.
Now, repeat with the other leg.
20 of these for 3 rounds can get your side glutes nice and warm. Take it slow and improve your knee strength.
Incorporate dumbbells or some kind of another weight to build up your lower body strength.

3. Walking Lunges

Lunges, lunges and lunges. When is this gonna end? You might be wondering. But bear with me. These are the good stuff.
Walking lunges are generally good for the whole body. Why?
Because they make your heart rate pump. Likewise if you incorporate a weight with them, you can tone your arms as well. These are excellent for building your gluteus maximus which gives you rounded buttocks and toning your thighs.

Stand with or without a weight in your hands.
Take a big step with one leg and bend your knees 90 degrees parallel to the ground.
Keep your chest, shoulders and head straight.
Suck in the abdominals.
Take the back leg to the forward and lightly touch the ground to keep the balance.
Now, repeat with the other leg.
If you cannot accommodate a lot for walking at your house, you can take 5 steps and turn around to continue the exercise.
Throw in 12 of these in 3 sets of these in your workout schedule.
You'll see your lower body strengthen every day.

4. Fire Hydrants

Fire hydrants are one of the best hip dip exercises out there.

Keep your hands below your shoulders.
Bend your knees on the mat.
Straighten your back and suck that belly button in.
Now, raise one leg up to 90 degrees with bending the knee.
Then take it back down contracting the muscles.
Do this on the same side for 12 reps and switch legs.
Exercising one side without a pause is essential for building muscles.
You can add a variety to the exercise by keeping the leg extended.
Add a resistance band to bring the difficulty up.
Do at least 3 sets of these to see your side booty gains.

5. Squats with a leg raise

Let's add a leg raise to the good ol' squat and fill those hip dips!

Keep your legs shoulders' width apart.
Lower your back without bending forward.
Imagine sitting on a chair.
Your knees shouldn't go past your toes.
Now come back up squeezing your glute muscles.
Raise your leg to the side as far as you can.
Bring the leg back down and squat again.
Repeat with the other leg.
Do at least 20 of these alternating legs.
These not only tone your booty and thighs, they warm up your whole body.
Try doing 3 sets of them 3 times a week.

6. Glute bridge with abduction
These are great for filling up those hips and strengthening your hips.

Lie down on your back and bend your knees.
Keep your feet on the ground.
Push your hips upwards till your body creates a straight line from your shoulders to your knees.
Start opening up your legs and squeeze at the top and hold 5 seconds.
Then come down to the starting position.
These might look ridiculous, but the results are not funny. These can burn your booty muscles to the maximum level.
Throw in a couple of sets of these into your workout routine. 12 to 15 reps would suffice. But remember to squeeze your glute muscles. Do this exercise slowly and controlled.
Adding a resistance band makes this movement challenging.

7. Clamshells

This is one of my favorite exercises for filling hip dips. Clamshells target exactly where you need to burn. That is, the side booty!

Lie down on your side on the mat.
Bend your knees.
Open up your leg and squeeze the glute muscles for a couple of seconds.
Bring your leg back down and repeat for 12 reps and switch sides.
Keep your range of motion between 90 degrees.
Don't try to go far beyond if you are a beginner.
If you'd like a challenge, put a resistance band on your shins to make it more difficult.
You can do different variations of this movement.
You can try pulsing or pausing for 20 seconds at the top.
I'm certain you will enjoy these modifications when it shows on your body.
3 sets of Clamshells for 3 days will be a good inclusion for your lower body workout.
Important things to remember
Bottom line is, if you are not patient, you will never see the desired results. Every person's journey is different. No one can guarantee that you will achieve rounded hips in this amount of time unless it is a very strict program.
But we don't need to do that. We should set plausible goals and keep up with a healthy diet that we can actually maintain.
Keep one goal at a time. You cannot undereat to lose fat and fill your hip dips at the same time.
Eat enough calories to get your carbs and protein to build lean muscle.
Progressive overload is mandatory. You cannot expect results from doing the same exercise for months without adding any resistance. Add weight or a band the minute you have become stronger than before.
Eat healthy fats such as avocado and peanuts. Drink milk and take a natural protein supplement if possible.
Avoid sugar and alcohol as much as possible.
Don't try to go with the tide and make yourself unnecessary problems because everybody's bodies are beautiful.
Embrace your body type, but don't think it is not yours to sculpt as you desire.
Keep tabs on your progress. (Take photos)
Consistency is key.