It is no secret that with the pandemic most of us are confined to our own homes and started working from home. Worse yet, we are now blessed with severe lower back pain as a result of not being able to retain our best posture.
Well, now the cat's out of the bag, if you were looking to buy a supportive chair online or gobble down on pain relievers, first you might want to zero in on these tips to take your overall working environment up a notch.
Why does it happen?
The unprecedented times made us retreat to our homes in a snap of a finger. It's easy to understand that many people were left confused and didn't have enough time to arrange a proper office set up when they had to work from home.
On the other hand, if you were a person who has always been working from home, you know that you can get over comfortable at home. For instance, you won't have the usual distractions that make you get up once every hour. What's more, when we don't have a schedule when working from home, we tend to drag our work for hours sitting in one place.
Besides, you find your bed or sofa as some of the comfiest places on earth to get your work done.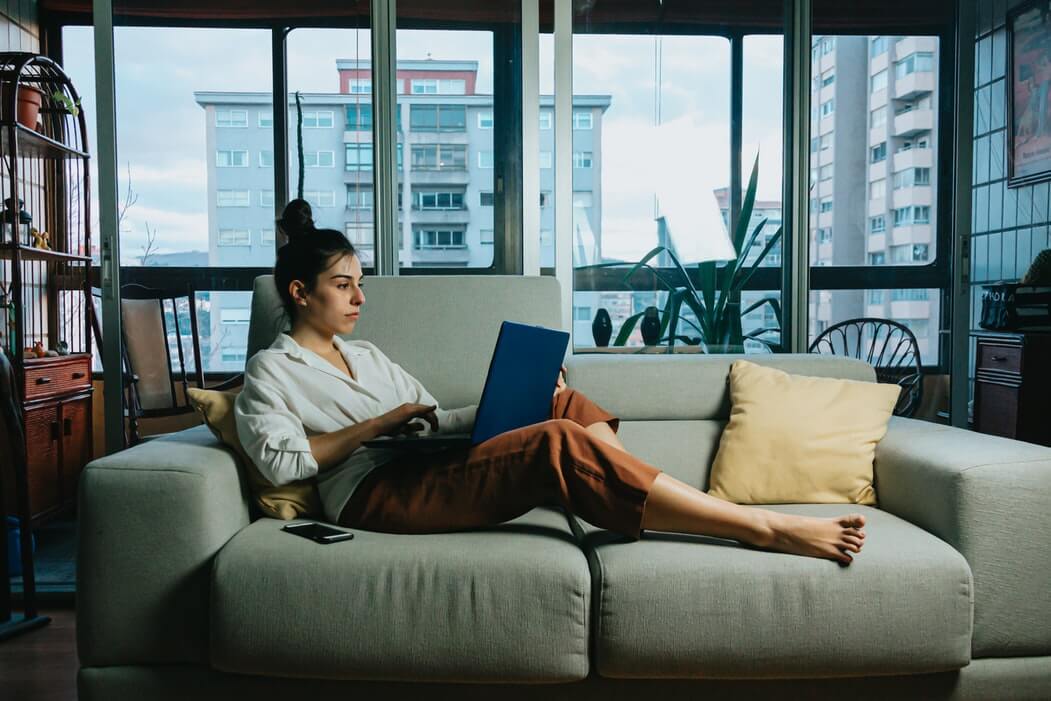 The bottom line is, you're working for more than 4-5 hours straight with poor posture. The worst-case scenario is, you're left with unbearable waist pain, backache, neck pain, and the list goes on. So, here are some of the major areas of lifestyle you can change to see relief in your severe lower back pain.
Changes that you can make to improve your work environment
1. Mind your posture
As a result of prolonged sitting, along come spine issues. The reason is, the more time you spend sitting, your spine loses its natural S curve and settles for a C curve which is strenuous for your muscles, ligaments, discs, and tissues.
In order to avoid this poor posture, you should,
Keep your ears right above your shoulders. Don't let your ears go past them.
Don't keep your wrists unsupported. Keep them comfortably on a hand towel or wrist gel pad.
Use a small lumbar pillow or towel roll to support your back with your chair.
Keep your feet flat on the floor without dangling them around.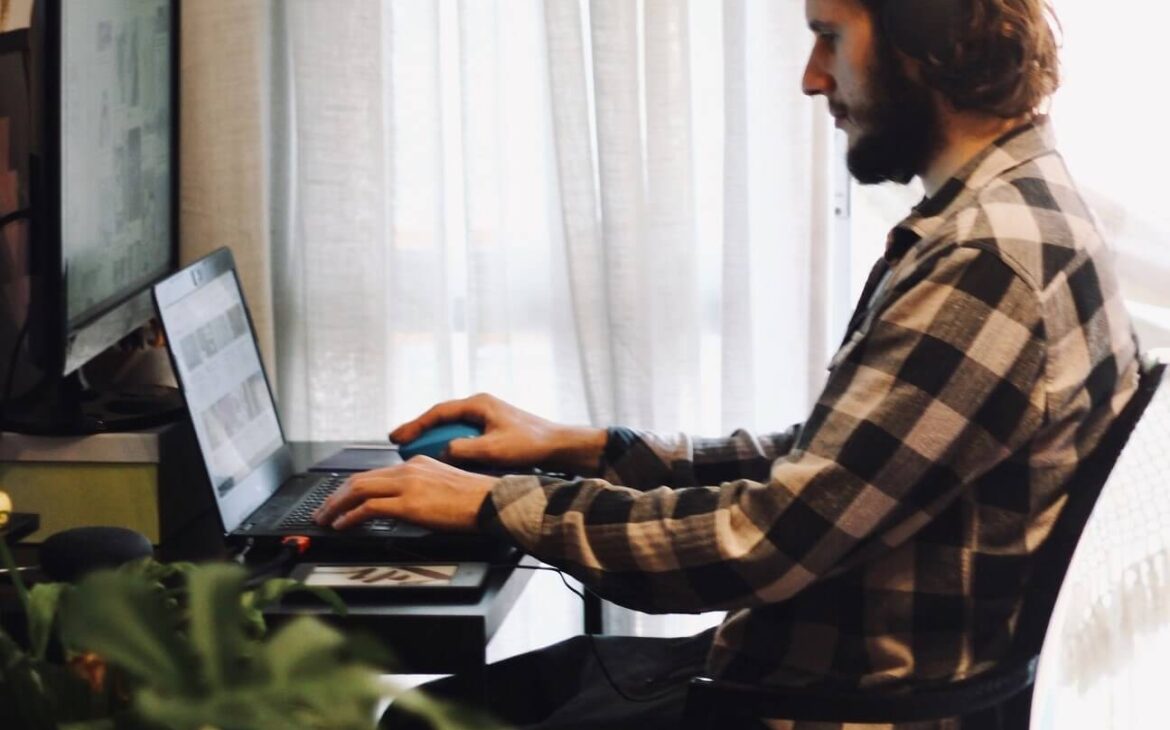 2. Fix your screen position
Right off the bat, when you experience severe lower back pain, opting for a fancy ergonomic supportive chair is the easiest option you'll see. However, no matter how expensive or efficient your chair is, if you cannot improve your poor posture, chances are, you're not going to get yourself out of this situation.
Adjusting your chair position to line up your eyes 3 inches below your laptop or desktop screen's top is crucial. Likewise, your screen should be stationed at your arm's length. Your keyboard should be right in front of you while the mouse should be kept beside it.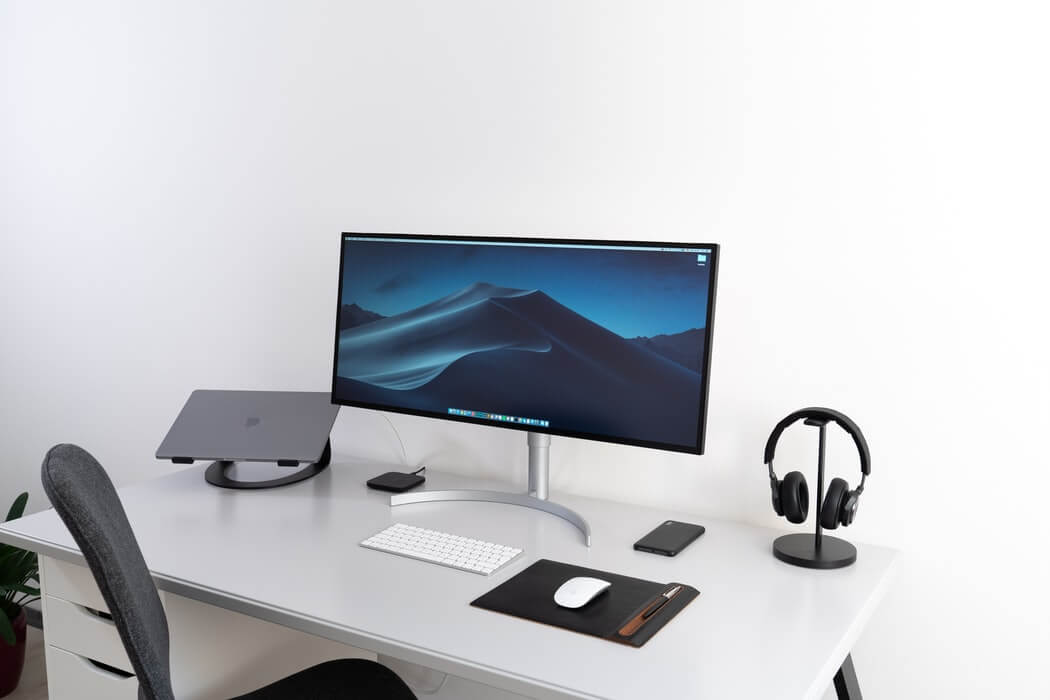 If you're working from home using a laptop, make sure to buy a separate keyboard if the setup hurts your back and your posture. This way you can adjust the screen to a comfortable height without elevating your hands to type on your laptop's keyboard.
3. Try out some exercises
Inactivity can be one of the main culprits for having strained back muscles. Be that as it may, many people think that the word workout means a gym, which isn't the case. You can always do a complete workout without having a gym membership. Given the limitations of visiting gyms at these times, this is an even better alternative.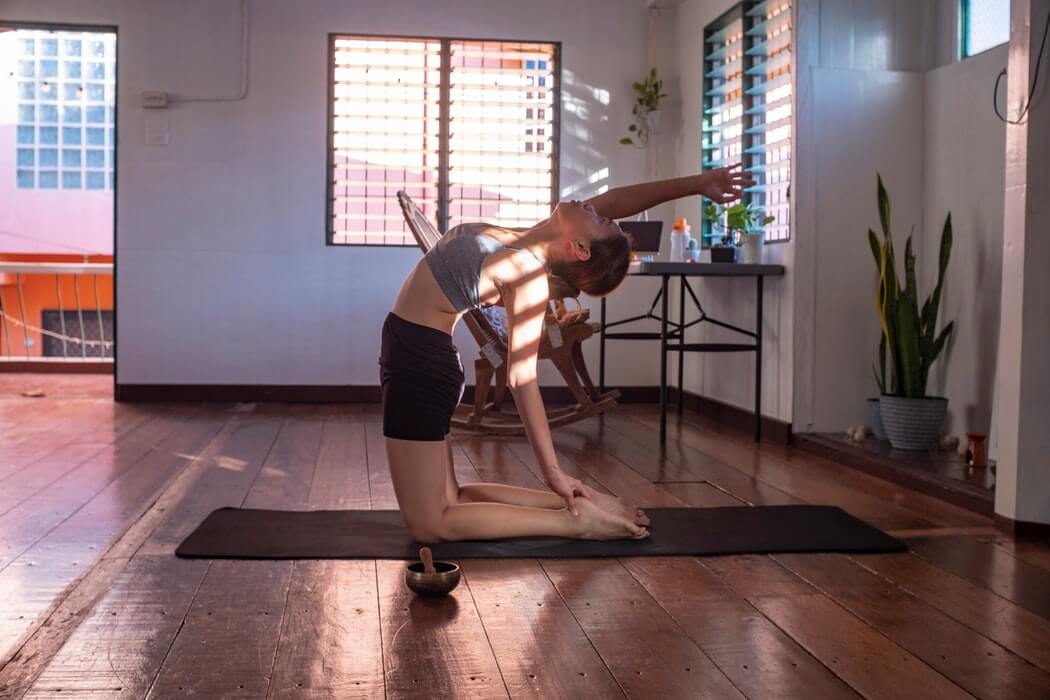 You can start with browsing a couple of dance cardio workouts and dance along. Or better yet, you can accommodate a 30-minute brisk walk, if you're not into cardio workouts. Then you can incorporate exercises such as bridges, or bird dogs while you're at it.
Bridges – There are many variations of this pose. However, you can start with lying on a mat and keeping your hands beside your legs which are bent and kept shoulder-width apart. Then start raising your hip towards the ceiling. Try to hold this pose for 5 seconds and repeat for 30 rounds. When you've built up your strength, you can raise your whole body keeping your hands behind your head. This will help strengthen your lower back, core, and spine.
Bird dogs – Keep your hands on the mat shoulder-width apart and keep your knees on the ground while holding your spine in a neutral position. Now, extend your left arm and right leg simultaneously and slowly bring them back to the center to touch your elbow. Repeat it a few times and move on to the other leg. This exercise is ideal to strengthen your core and stabilize your back muscles.
Not to mention, the importance of stretching cannot be overlooked. Child's pose and cobra pose are some of the perfect stretches you can do to relieve strained back muscles.
Child's pose – Position your back on your feet and extend your arms in front of you while bending downwards.
Cobra pose – Lie on your mat keeping your arms beside your chest and raise your chest upwards while stretching your spine.
You can stand up and stretch your legs by hugging them towards your chest and holding the position for a few seconds.
Stretches particularly contribute to improving poor posture, muscle stiffness, lower back pain right side, or lower back pain left side. So, don't skip these even if you let a whole workout slide.
4. Move your butt!
According to cnn.com, the more you sit, the sooner your reaper will come to collect your soul. So, taking a movement break every 30 minutes when sitting is mandatory. Especially if you're working from home, you easily lose track of time. This is why you need to do this with a bit of effort.
As mentioned in healthline.com standing can reduce your risk of diabetes, heart attack, stroke, and cancer. Not to mention, with more frequent breaks, you'll see a significant reduction of waist pain, backache, and neck pain.
If you often forget to stand up after working in front of your laptop for 30 minutes, setting an alarm or a timer can easily remind you to stand up and have a break. Better yet, when you do this, not only your body but your mind gets refreshed.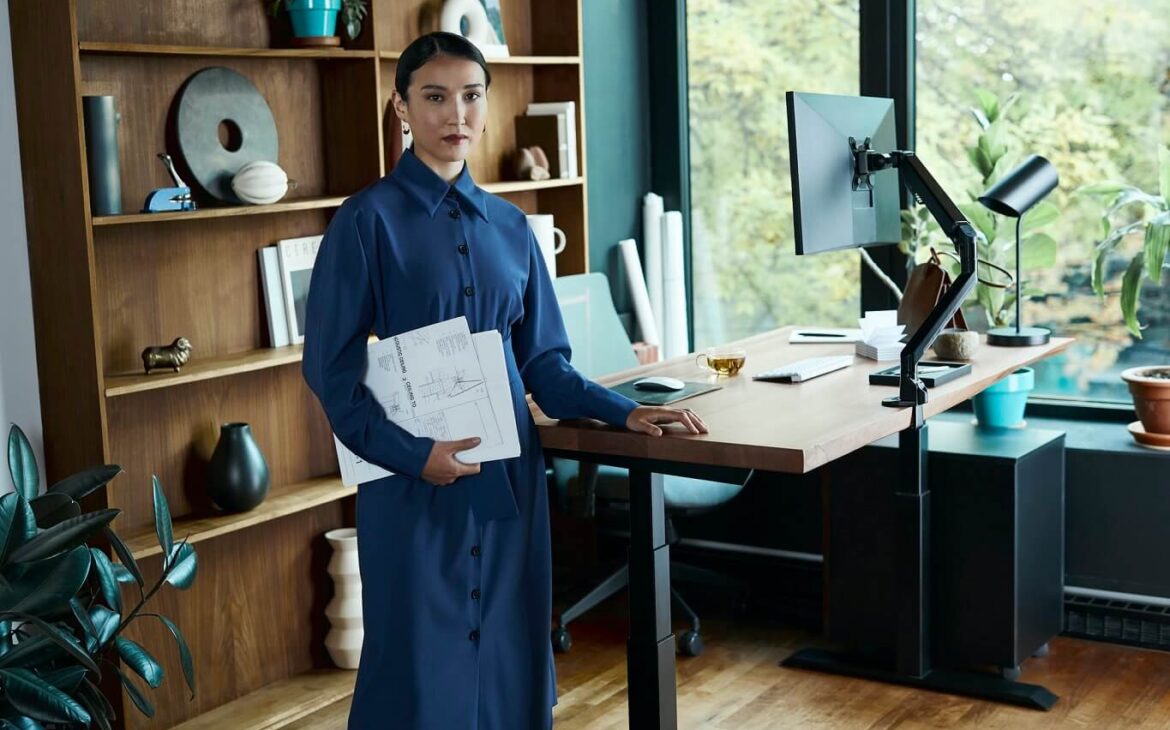 On the other hand, you know you only have a 30-minute window to get some work done, so you become more productive as well.
5. Don't work on your bed
One of the perks of working from home is to have your comfy bed at your arm's length. Whenever you need a break, you can have a much-needed nap. Even better, who doesn't like to have a steaming cup of coffee while working on their own bed? But, when you think about it, this is not a perk but a curse.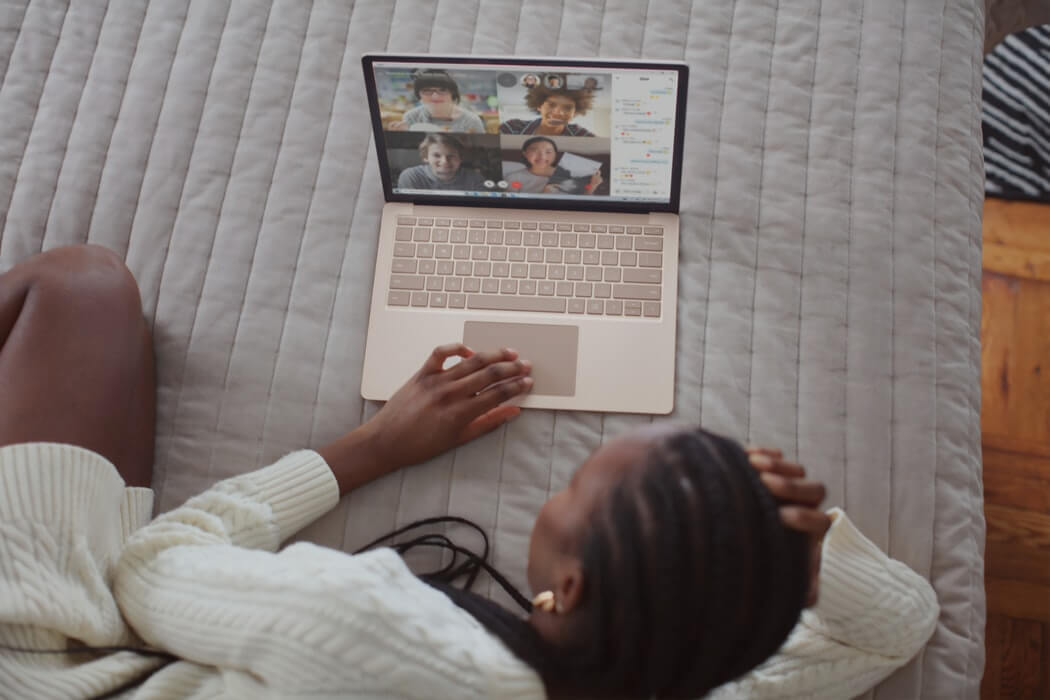 Although you feel comfortable on your own bed, it's not intended for working but sleeping. Here you're completely destroying your posture, adding loads of stress to your lower back, and creating strained back muscles.
On top of that, when you're on your bed with your laptop, imagine dozing off every 10 minutes. Practically, you can kiss your productivity goodbye along with your health.
Wrapping Up
In a nutshell, inactivity, poor posture, hanging out excessively on your bed or couch, and not standing up frequently can lead to severe lower back pain. Not to mention, these bad habits snowball into making you unhealthy overall by the minute.
So, before plunging into the decision of purchasing extravagant chairs, sit less, stand more, and be active as much as possible, and you'll see a significant improvement in your backache.